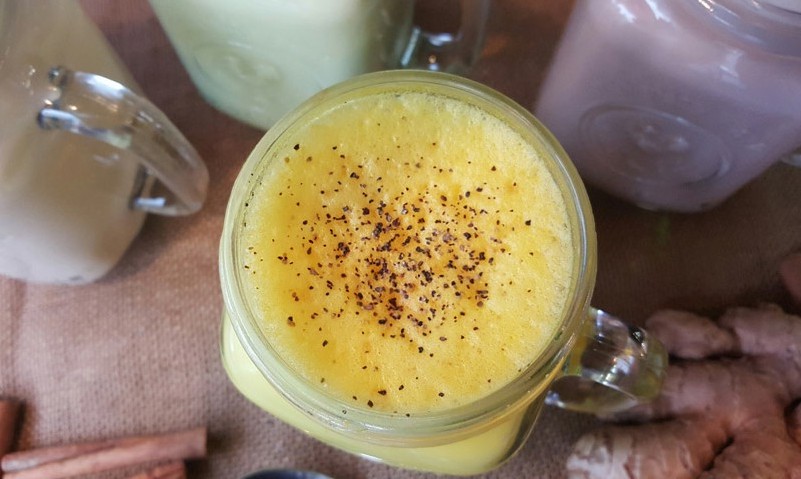 Servings 2
Ingredients:
1 can full-fat coconut milk, bone broth (seriously), or water
1 tsp turmeric
½ tsp cinnamon
1 tsp – 1 tbsp. of ghee
1 tsp – 1 tbsp. of coconut oil
1 pinch of black pepper (increases bioavailability of turmeric)
½ fist-sized piece of fresh or frozen peach, or other golden colored fruit like cantaloupe, mango, pineapple, etc.
Optional – 1 scoop of exogenous ketones (feedabrain.com/keto)
Optional – ¼ of a fist-sized avocado
Optional – 1 pinch of cayenne pepper (for extra heat)
Instructions:
Pour coconut milk, broth, or water into a small saucepan and heat over medium until hot but not boiling.
While liquid is heating, assemble all other ingredients in a blender or a stick blending container.
When liquid is hot, add to other ingredients and blend until smooth.
Garnish with a sprinkle of cinnamon and enjoy!