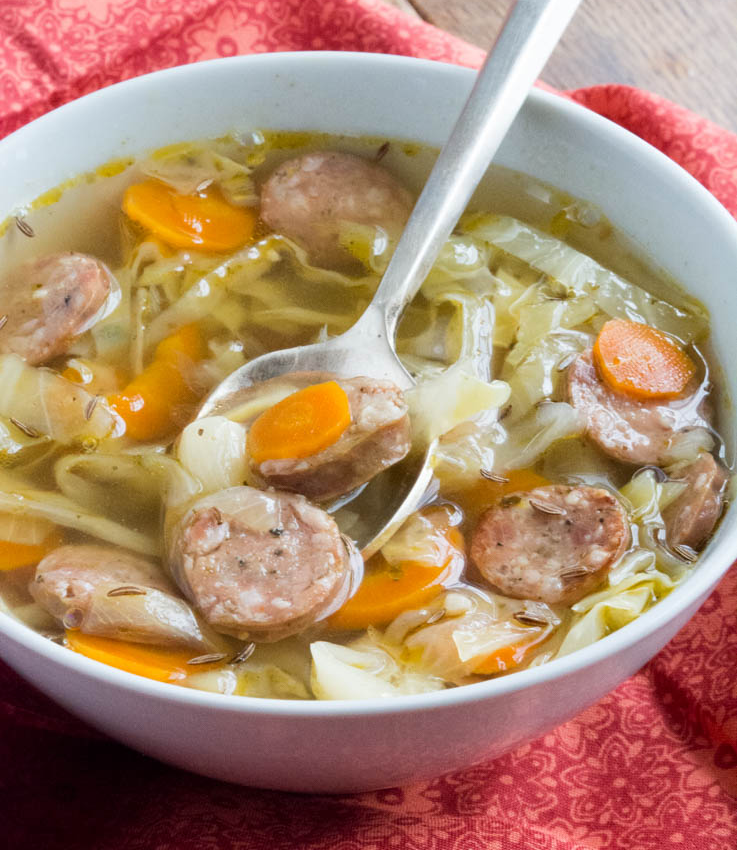 Yield: 4 servings (mostly colored and sulfur)
Prep Time: 30 minutes
Cook Time: 45 minutes
Ingredients:
2 fists green cabbage: chopped
1 fist red cabbage: chopped (optional)
2 fists carrot: chopped
2 fists onion: chopped
2 cloves garlic
MEATBALLS (optional (If not making because of egg content, use mild Italian sausage)
1 tbsp almond flour
1 pound of ground pork
1 large egg
1 large garlic clove: chopped
1 fist parsley: chopped
1 quart bone broth
Olive oil or desired good medium or high heat fat (see Guide to Fats and Oils handout)
Salt to taste (preferably pink Himalayan sea salt)
Black pepper to taste
Preparation:
Heat a saucepan over medium heat with enough desired good fat to cover pan. Add 1 onion to oil and heat until golden in color.
Add cabbage, cut into big chunks to pan until golden in color (about 5 minutes). I actually like it charred a little on the edges. Once golden, then add your bone broth.
Cover, reduce heat to low, and simmer for about 20 minutes.
Begin to make meatballs (optional – if not making, use mild Italian sausage)
MEATBALLS (skip if using sausage)
Add almond flour, garlic, parsley, egg, remaining onion, salt and pepper to ground pork and mix (I personally use my hands and jump right in there mixing until blended).
Heat cast iron or sauté pan with desired fat over medium heat.
Add medium size rolled meatball or whole sausage to oil. Cooking for 7 minutes turning once.
Remove and put aside
Preparation (continued):
Check cabbage cooking until fork soft. Adding more bone broth as needed.
10 minutes before serving, add meatballs or sausages cut into inch size pieces, and salt/pepper to cabbage cooking over medium with lid on pot.
Once potatoes are fork soft (about 5 minutes) remove from heat and serve in a large bowl.
This is a flavorful recipe full of healthy nutrients! Enjoy!