Recovery Potential Partnership
The impairments and challenges of brain injury, cognitive decline, or brain fog can be extensive and far-reaching:
Social isolation

Anger outbursts

Balance problems

Headaches

Seizures

Memory problems

Difficulty concentrating or paying attention

Slowed thinking or processing speed

Confusion or disorientation

Poor judgment or decision-making

Difficulty organizing thoughts or problem-solving

Language or speech difficulties

Mood swings or emotional instability

Irritability or agitation

Anxiety or depression

Changes in personality or social behavior

Impulsivity or lack of inhibition

Social withdrawal

Visual disturbances

Incontinence

Dependence on others
Survivors living with these symptoms yearn to change things. Yet they are often told to accept their "new normal."
I have always rejected that disempowering narrative.
Often those navigating the complex medical system find themselves overwhelmed, powerless, and isolated. Some patients receive a bleak prognosis, leaving loved ones to say goodbye to the person they once knew.
For caregivers, the emotional and physical exhaustion can be overwhelming… some days leaving them feeling hopeless.
Many turn to the internet in search of hope through success stories. While these stories are inspiring, there's no guarantee that survivors will experience a similar outcome.
What if you could partner with…
A brain injury thriver with knowledge, experience, and a network of medical professionals?

Someone who has empowered themselves and recovered beyond expectations?

Someone to help you navigate the overwhelming mental, emotional, and physical stress?

Someone to help you navigate the maze of information and care options?
My name is Cavin Balaster
I collaborate with clients worldwide to maximize recovery potential.
I have experienced neurologic challenges firsthand.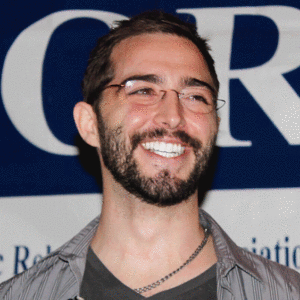 After waking up from my second coma, I found I could not eat, walk, or talk after weeks of minimal consciousness. I lived in this reality for months.
Doctors also advised me and my family to accept our "new normal."
By integrating mainstream medicine with lesser known (or accepted) therapies…
I exceeded everyone's expectations in my recovery.
Today I thrive, living a life I love, and dedicated to enhancing the recovery potential of others.
Who is Cavin?
Cavin is a brain injury survivor and thriver.
Cavin is

trained in functional nutrition

by the

Functional Nutrition Lab

. He can guide nutrition, supplementation and partner with your healthcare team.
Cavin is an

experienced patient advocate.

He has been through the ins and outs of the medical system. He has firsthand knowledge going through it himself and also assisting clients during medical crises. He can build a recovery roadmap for your unique situation.
Cavin has a deep understanding of

neuroplasticity and neurorehabilitation.
He has strong relationships with speech-language pathologists, functional neurologists, neuro-optometrists, and naturopathic physicians.
Cavin is well-informed about various facets of health that impact neurology. This includes

oral, digestive, immune, hormonal, and emotional health.
Cavin has direct experience

collaborating with doctors, therapists, and medical teams

to use

the safest and

most effective treatments

and therapies for each family's unique situation.
Cavin is a

trauma-informed

survivor and thriver. He can assist and facilitate the functional integration of

emotional or physical trauma.
Who Does

Cavin

Work With?
Cavin

partners with survivors and loved ones

recovering from

neurological and chronic conditions. This includes:

Brain Injury

(traumatic and acquired).

Concussion
CTE
Stroke
Epilepsy
Parkinson's disease, Alzheimer's disease
Brain fog (often post COVID and/or post vaccine)
Cavin partners with individuals with

loved ones in medical crises

as they

navigate the complex medical system

.
Cavin can help provide

therapy assistance, build systems, offer organizational support

, and

hold clients accountable with their recovery goals

.
As a

medical advocate

, Cavin guides his clients in

empowering themselves.

He helps to foster effective collaboration with their medical team.

This collaborative approach may entail changing medication, diet, and supplementation. It may involve the relocation to different hospitals or exploring rehabilitative services, social programs, or addressing other requirements specific to your circumstances.
Physical and emotional trauma often creates in the body.

Cavin helps to develop functional habits so you can achieve your goals, and discover and nurture your values.
Cavin

regularly reviews medical research

and

consults with

allopathic, naturopathic, clinical, and functional medicine and nutrition mentors. This ensures the

validity, safety, and efficacy of treatments

, providing you with safer and more effective options than the conventional medical standard of care (ask me about this on our call).
Cavin

educates

his clients by guiding

empowered medical decision-making

, allowing them to

receive the treatments they choose

and avoid those they don't want.
What Does Working with Cavin Look Like?
Our initial call will:
Go over your specific situation.
Explore medications, supplements, and practices involved in your healing.
Explore what steps are right for you at this point.
Determine if it makes sense for us to work together.
After our initial call, if we determine that we are a good fit:
You will gain access to

an organized Client Dashboard

that tracks the aspects involved in maximizing your or your loved one's recovery potential.
We will

build systems

to address

personal care needs

and provide emotional support, including physical, mental, and emotional practices.
Support

during enrollment

in social programs for financial relief

.
We will co-create a

customized and comprehensive action plan

, regularly monitored and updated to ensure we are on track toward your recovery goals.
You will receive

guidance on nutrition, supplementation, and digestive health

(considering the bidirectional gut-brain axis).
As your partner in navigating recovery, I am fully available to you. Here's how:
At least

one phone or video call every week.
Direct access to

call, text, voice, or video

message me

anytime with an expedited response time

(typically within the hour and at most 24 hours).
Check-ins

as often

as requested.
What is The Investment to Start Working with Cavin?
The investment for the initial call is

$350 USD.
If we decide to partner,

this investment will be credited

toward your customized partnership package.
I aim to provide the

highest value in the most efficient and impactful

way possible. I am so committed to this goal that I offer a

money-back guarantee

if you don't find value in the initial call.
Since each situation is unique, this call has

no time limit

.

I want to ensure that you get a lot out of our conversation.
Apply for a call to explore the possibility of partnering with me. I look forward to discussing how we can maximize your or your loved one's recovery potential.
This is NOT your new normal…
This is a new beginning!
Invite Cavin to Speak at Your Event!
I'd love to hear from you!
To schedule an interview, write INTERVIEW in the subject line and provide details.
For sponsorship applications, write SPONSOR in the subject line and use the message section to describe what it is that you, your clinic, or company do for neurorehabilitation and/or brain optimization.
For consultations, you can visit my consultations page to schedule a discovery call.