The Algaes: Sea Superfoods
The Main Edible Algaes
We are going to discuss all of the many types of sea veggies, and their benefits over the course of this article. The first major category is that of edible algaes.
There are two main categories of consumable algaes: green algaes and blue-green algaes. Most algaes are not edible in fact, may varieties are toxic to humans.
However, chlorella, spirulina, and AFA (Aphanizamenon flos-aquae ) are the most common nutrient powerhouses. Red Marine Algae is a less common, but still widely available edible red algae with astaxanthin (the color that makes salmon red).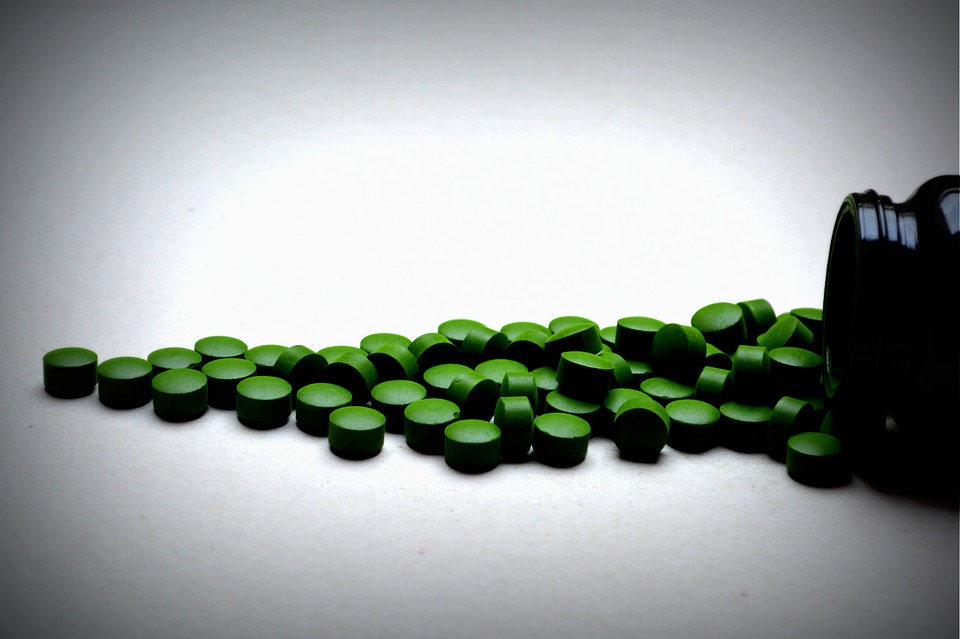 While they are not high in the active form of vitamin B12, they are chock full of many other B vitamins, chlorophyll, vitamin A, and many other antioxidants, minerals, and enzymes.
Chlorella (considered a green algae) has 4 times the chlorophyll of wheatgrass making it amazing for cleansing! Chlorella can also help chelate and bind heavy metals to remove them from our system.
Blue-Green Algaes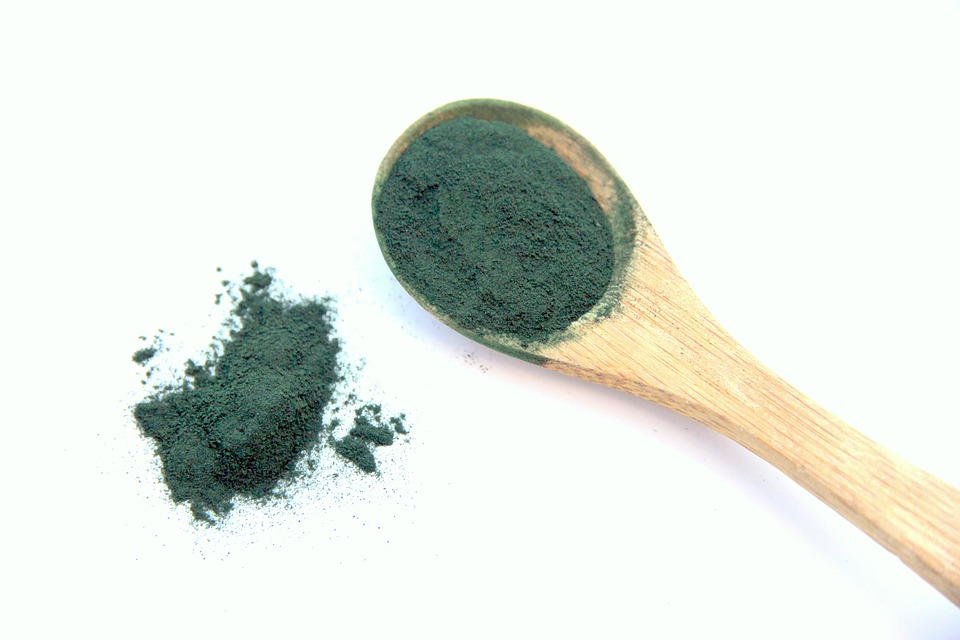 Spirulina and AFA are considered blue-green algaes or cyanobacteria. Both of these algaes contain chlorophyll like chlorella, but they also contain a rare pigment known as phycocyanin which is a COX-2 (cyclooxygenase enzyme type-2) inhibitor.
COX-2 is a major inflammatory pathway that prescription drugs like Celebrex are designed to inhibit. This blue pigment that are what give cyanobacteria their name can inhibit this same enzyme as prescription pain killers.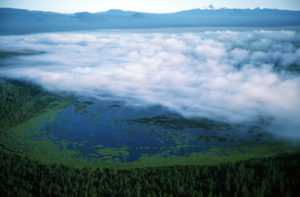 AFA: Aphanizamenon Flos-Aquae
AFA algae has an even more curious component, and it even more rare than spirulina or chlorella. It only grows in Klamath Lake, Oregon shown in the picture on the left.
It has a rare neuromodulator in it called phenethylamine or phenylethylamine (PEA) that many researchers call this the "love hormone" because it activates a cascade of neurotransmitters that feel similar to falling in love.
AFA also contains various mild monoamine oxidase inhibitors or MAOI's that allow for the PEA to cross into the gut and blood brain barrier much more easily than normal. The feeling is calm, and yet focused. I personally like to take it with spirulina.
The Types of Seaweeds:
Red Seaweed: Carotenoids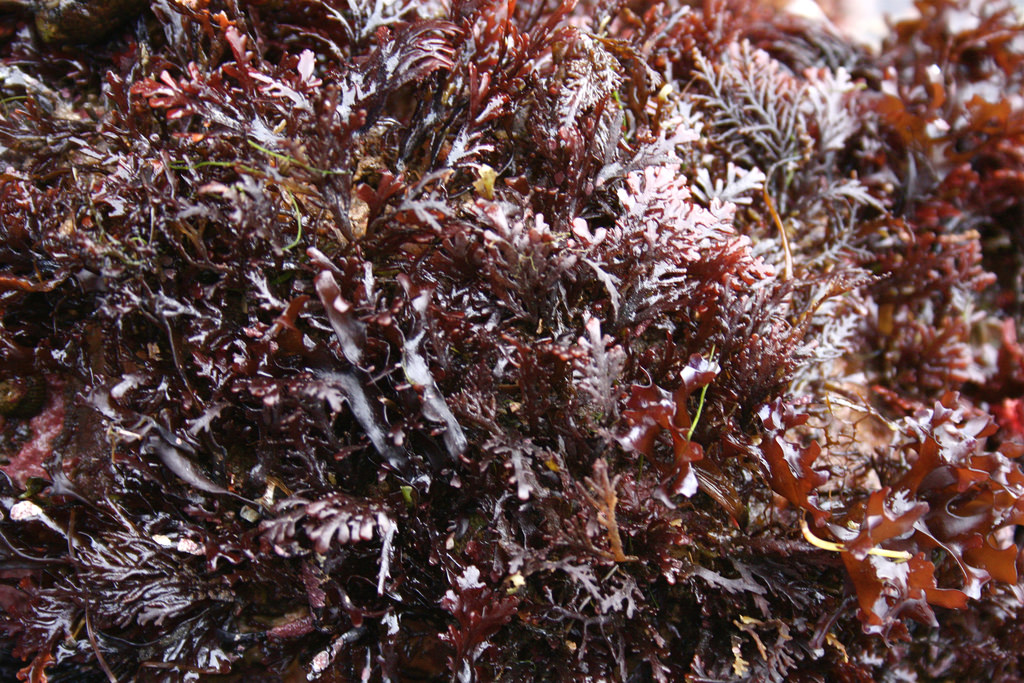 Red seaweed is typically red because of the carotenoid content. Carotenoids like alpha & beta-carotene, lutein, zeaxanthin, and lycopene are all brightly colored pigments that work like antioxidants.
These can all also be converted into fat soluble vitamin A by the liver, but this conversion process is not very efficient especially if your liver has been compromised by drinking, all kinds of drugs, and environmental pollution.
The Types of Red Seaweed
For example, nori which is the wrap used in most sushi is high in water soluble vitamin A, and in minerals like iron that help to boost energy, circulatory health, and hormone health.
Dulse has the most iodine of all of the red seaweed, but overall it is very low in iodine compared to other seaweeds. It also has carotenoids and other minerals that are essential to overall health and immune function.
Irish Moss is actually a seaweed, and a superfood. It turns into a gelatinous agent that can be used as a thickener for dishes and desserts as it has a very neutral flavor. This gel is very healing to the intestinal lining and mucosa.
Brown Seaweeds: Heavy Hitters of Iodine
If you have issues with your thyroid, then you want to make sure you are getting the right amount of iodine. The thyroid hormone T3 has  three iodine molecules in it, T4 has four iodine molecules in it etc.
You wouldn't want to take massive doses without either knowing what your levels of thyroid hormone are or if you slowly worked up to a higher dose. The RDA for iodine is set at 150 mcg/day because you get goiter if you consume less than that.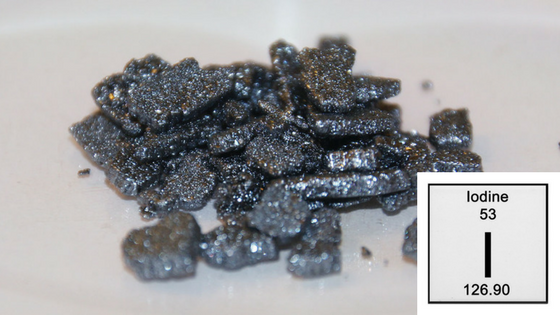 Some of the Lesser Known Benefits of Iodine
Not sick does not necessarily mean optimal so some of us can get benefits from taking higher doses of iodine.
For example, a clinical study done on women with Poly Cystic Ovary Syndrome (PCOS) and  benign ovarian cancer gave these women 3,000mcg or 3mg per day which is 20 times the RDA for iodine!
They gave them 20 times the RDA for 3 months and all of the cysts and tumors disappeared.
However, some of us can have allergic reactions and/or detoxification reactions from higher doses of iodine because iodine is essential to immune system function, myelination, thyroid gland and thus metabolism and more.
Thyroid Issues
Always talk to your doctor or healthcare provider before starting any kind of supplement or dietary changes. This is especially important if the supplement is iodine, and especially if you have issues with thyroid.
Usually food is a safer bet, but with brown seaweed, you could get a heaping dose of iodine that could make you feel amazing, or it could make you feel absolutely terrible. Let's look at the numbers just to see what I am talking about.
 1 tbsp of Kelp contains about 2000 mcg of iodine (over 10x the RDA)
1 one inch piece of Kombu contains about 1450 mcg of iodine (almost 10x the RDA)
1 tbsp of Hiziki contains about 780 mcg of iodine
1 tbsp of Arame contains about 730 mcg of iodine
4 oz of fresh Cranberries has 400 mcg of iodine
1 tbsp of Wakame contains about 80 mcg of iodine
1 cup of Strawberries has 13 mcg of iodine (only 10% of the RDA)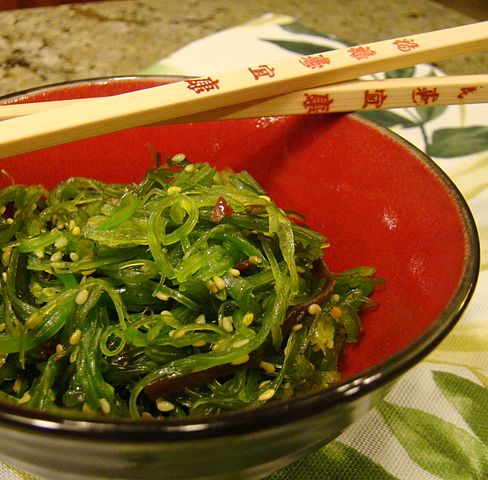 Other Pretty Good Sources of Iodine
Seaweeds are the heavy hitters in the iodine arena with the exception of cranberries oddly enough.
Sardines, tuna, lobster, oyster, clams, cod, haddock, halibut, herring perch, salmon, sea bass, shrimp, garlic, Swiss chard, summer squash, turnip greens, and spinach are some of the other sources of iodine.
How Much Iodine I Usually Take
There is plenty to get you past the goiter level in almost all of these foods mentioned above, and in kelp there is even enough to get a therapeutic dosage which could causes issues if you have a preexisting condition related to iodine.
If you can safely take iodine, then you can start reaping the benefits of these superfoods today. Anytime I am feeling under the weather, I will take between 3 mg – 6 mg of iodine from kelp extracts. I have heard of people taking 12 mg – 15 mg!
You will have to slowly work up to the dose that you feel is best for you. I do my best to eat a little seaweed everyday so I get used to always having a little bit of iodine every day. I do experiment with cycles of taking larger doses.
Green Seaweed
Sea Lettuce is high in protein, iron, minerals, fiber, and vitamins A, B, and C. It is a little higher in starch/sugar than other types of seaweed, but it also has a lot more protein in it than most seaweed. Sea Lettuce is about 15% protein by weight.
Sea Lettuce is also called green laver, and it is great source of macro- and micro-minerals alike like most of the seaweeds out there. Mix it up and I highly recommend you check out the chart below to see a list of various products and sea veggies.
Sea Vegetable Chart:
Use Cron-O-Meter to Explore Different Foods!
I also highly recommend you recommend that you look up each of these sea veggies on the diet tracking app called Cron-O-Meter. You can see all of the amino acids, minerals, vitamins and more in each food. 
It is a free tool that you can use easily just by signing in with your Facebook, and then searching different food ingredients. You can even use it to track all of your nutrient intakes if you truly want to track what a therapeutic diet means and is.