Which Fats Are Healthy Fats?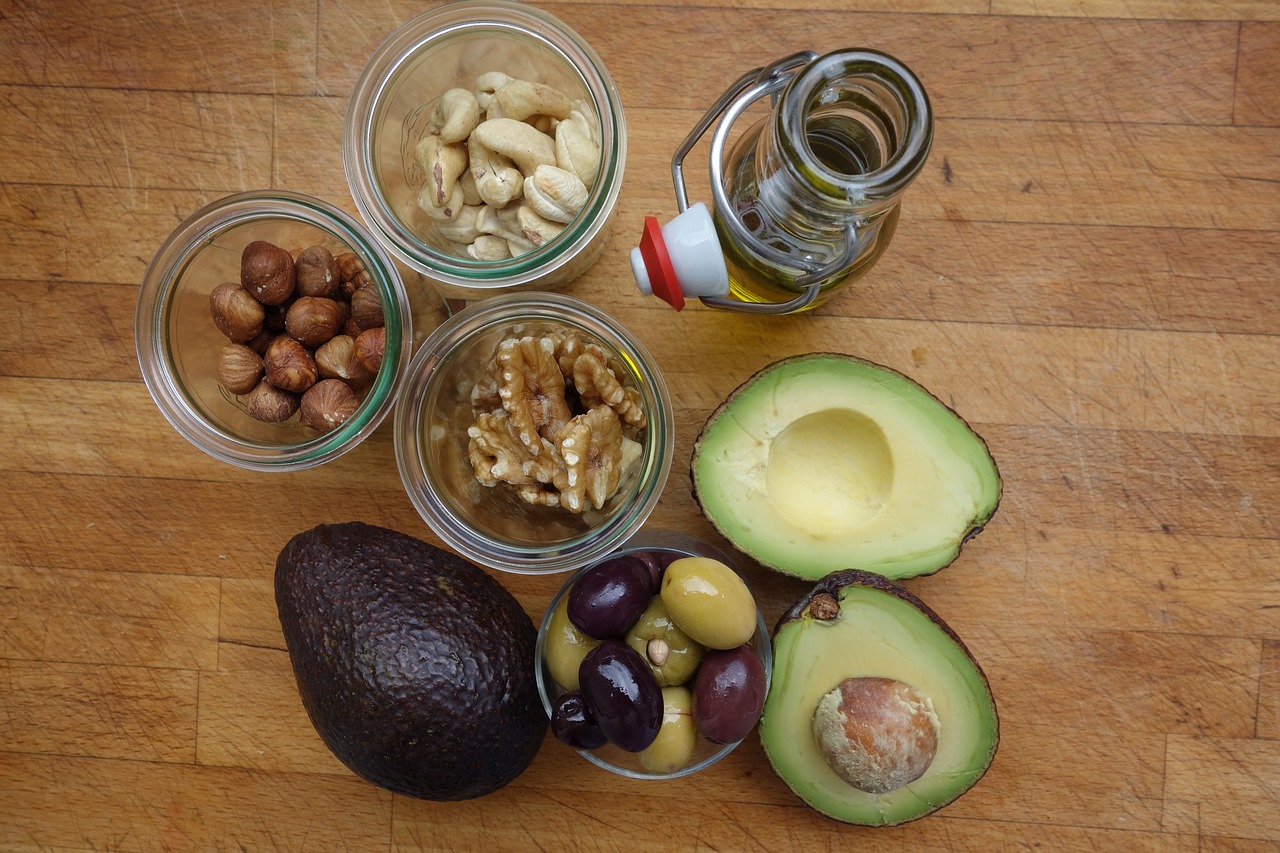 Get the Guide to Fats and Oils from the How to Feed a Brain book!
Read the Fat Chance Series about Cavin's experience with ketogenic metabolism
The Confusion and Controversy Around Fat
There are a lot of misunderstandings about which fats are healthy and unhealthy. In fact, there is a lot of conflicting information from various seemingly respected sources. What are we to believe, and why is this the case?
The confusion began in the late 1960's and early 1970's when we were told that fats in general, especially saturated fats, were "bad" for heart health. This is what started the low fat craze, and to make food more palatable, food producers started to add more sugar.
A Cheaper Source of Sugar!?!
In 1975, a Japanese scientist created high fructose corn syrup which was an even cheaper source of sugar, and fructose tastes much sweeter than glucose.
It was a food producers dream if your goal is to create a cheap, hyper-palatable product. It is a nightmare if your goal is optimal health.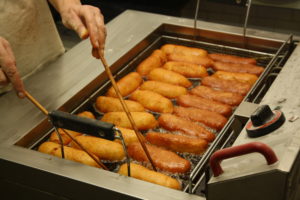 Oils and fats do not spoil or rot like produce or meat, but they can become rancid. Many fats and oils have properties similar to an antioxidant, but when an oil becomes oxidized, then it has various negative effects on physiology like inflammation, hormone disruption, oxidative stress, neurotransmitter imbalance, and more.
Our bodies cannot recognize that these fats are damaged, and so it tries to build new tissues, hormones, and neurotransmitters with these defective fats.
The Good, The Bad, and The (Artificial) Trans Fats!
The worst culprits are artificial trans fats (aka trans fatty acids) that come from hydrogenating oils. When one bubbles hydrogen through liquid oils at high temperatures, these previously liquid oils become solid. For example, margarine is hydrogenated oil that is added to many food products across the world.
These kinds of fats have been connected to increased risk of heart disease, diabetes, and breast cancer. After Denmark banned the sale of all food products containing trans fats, the number of deaths caused by heart disease fell by 50% over 20 years.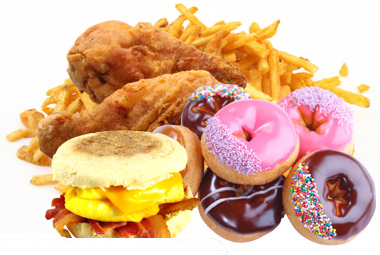 The American Heart Association and Trans Fats
Remember that the American Heart Association used to put their heart healthy logo on these hydrogenated oils like margarine so it is no surprise that people are confused as to what a healthy fat actually is. They still recommend vegetable oil, canola oil, and other highly inflammatory oils to this day.
Oils high in polyunsaturated fatty acids (PUFA's) become rancid or oxidized very easily, and as such, they cause a lot of oxidative stress and inflammation in our bodies.
As soon as these oils are pressed from the grain, they become rancid and must be deodorized in order to be palatable. For a full list of oils to exclude or include, check out our printable Handout on Fat with a full list fats to consume.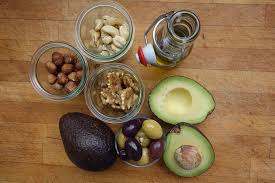 Our Favorite Fats and Why
High-Quality Saturated Fats
Saturated fats are highly resistant to becoming rancid. They also happen to be precursors to important hormones and neurosteroids like DHEA, testosterone, and estrogen!
Saturated fats like coconut oil, butter/ghee, and animal fats like tallow are solid at room temperature. These some of the fats that we recommend because they tend to have anti-inflammatory effects.
These also tend to be better to cook with (check our full handout on fats for specific cooking temperatures on each fat). The animal-based saturated fats also have cholesterol which has been unfairly demonized along with saturated fats.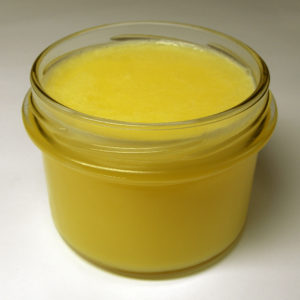 Does Cholesterol Cause Heart Disease?
Cholesterol is also an important precursor for the same hormones that I mentioned before, and cholesterol also happens to be an important transporter of "happy brain chemicals" like serotonin and dopamine.
New studies are now associating low cholesterol diets with an increased risk of cancer, anxiety, and depression. If this wasn't enough to make you reconsider your thoughts on cholesterol, then consider this: Dr. Michael Greger (a vegan doctor) reports of a 66 year old man dying of a heart attack after being a vegan for 40 years!
Vegan means no animal products are consumed which means that he ate a cholesterol-free diet for 40 years, and still died of a heart attack. Cholesterol can be a factor in heart disease, but it is not the cause of heart disease.
High levels of oxidative stress, rancid omega-6 oils (i.e. vegetable, canola, soybean oil, etc.), trans fats, and elevated homocysteine levels are much more indicative of heart disease than cholesterol alone.

Monounsaturated Fatty Acids
The next category of healthy fats that we recommend are monounsaturated fatty acids (MUFA's) such as from olive oil and avocado oil. Eating whole avocados and olives are also a great way to get these fats.
One of the greatest things about avocado oil is that is can maintain its integrity even at very high temperature upwards of 500 degrees Fahrenheit!
This means you can still eat your deep-fried foods like potato chips and french fries without the guilt as long as you cook them in avocado oil.
Are There Any Healthy PUFA's?
Diets high in PUFA's have been connected to low testosterone as well as the previous diseases I mentioned so unless you wanna be fat and have a low sex drive, avoid conventionally fried foods. PUFA's can be safe in moderation when they are contained inside of a nut or seed.
The cellular structure of the plant will protect the PUFA's from the light, heat, and oxygen that would otherwise cause them to go rancid which makes those particular fats much safer to consume than say vegetable oil.
Even so, many experts like Dr. Terry Wahls recommend not going above 4 oz of nuts and seeds per day because they can still be inflammatory when consumed in excess (Dr. Terry Wahls used her custom nutritional protocols to put her MS in remission; click here for Terry's Full Story).
What About Omega-3's?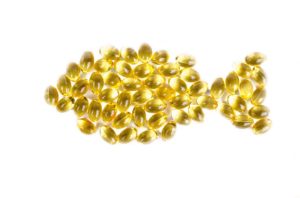 Lastly, we cannot say enough good things about omega-3's! Both from plant and animal sources, omega-3 fatty acids can have very beneficial effects on brain health, cardiovascular health, blood sugar regulation, and obesity.
The vegetarian omega-3's (alpha linoleic acid/ALA) come from hemp, chia, and flax seeds as well as in greens, but only in trace amounts. The other form omega-3's (EPA/DHA) mainly come from fatty fish like salmon, and eggs, however there is one vegan source that is cold-pressed from algae.
EPA & DHA Are The Most Important Brain Fats
These other two forms of omega-3's are some of the most beneficial, and if you cannot get them from food for whatever reason, then we highly recommend adding a supplement into your daily regimen.
We have two full articles on Omega-3's in General and specifically a Full Article on DHA that you can read to get way more information about what they do, and how much to take depending on your situation.
Get Your Guide to Fats and Oils from the How to Feed a Brain book!

Some of our favorite brands for high-quality fats: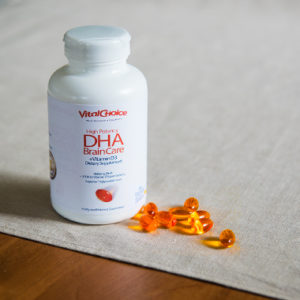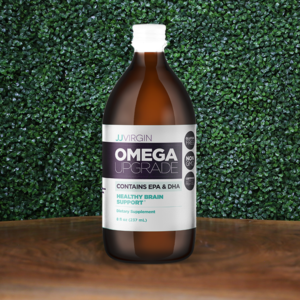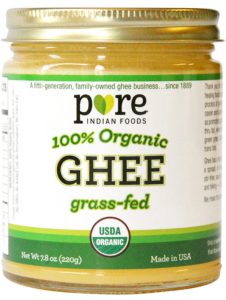 FDA Compliance

The information on this website has not been evaluated by the Food & Drug Administration or any other medical body. We do not aim to diagnose, treat, cure or prevent any illness or disease. Information is shared for educational purposes only. You must consult your doctor before acting on any content on this website, especially if you are pregnant, nursing, taking medication, or have a medical condition.