Take a Look: I'm in a Book!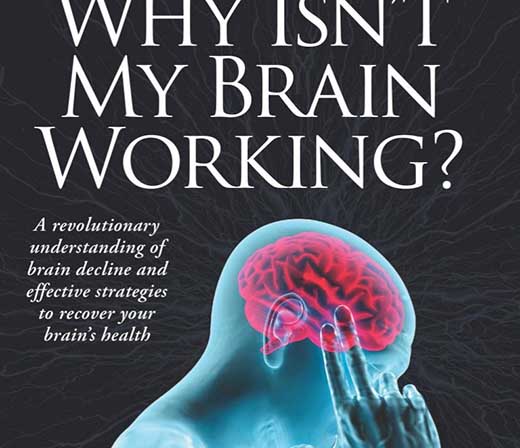 I am currently reading Dr. Kharrazian's new brain book, and I am in it! (My name has been changed to Colin) Check it out!: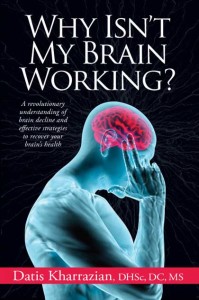 ---

Colin, 28, came to me about nine months after falling 20 feet from a water tower onto a rooftop in Brooklyn, New York. Although he did not fracture his skull, he suffered a significant traumatic brain injury (TBI). Brain MRIs revealed diffuse axonal injury and bruising of the left temporal lobe. While recovering in the hospital, he suffered a stroke on the right side of his brain, resulting in paralysis of the left side of his body.When I met Colin, he had exhausted the medical and rehabilitative services that were available to him. He presented to my office with an unsteady gait (ataxia), an inability to coordinate the movements of his left arm and leg (dyspraxia), and double vision. Less obvious to him was his "leaky gut." TBI causes gastrointestinal dysfunction and increased intestinal permeability (leaky gut), which promotes multiple food sensitivities and autoimmunity.I created a specific neuro-rehabilitative routine that targeted his deficits and activated his brain cells. However, in order to maximize Colin's recovery, I had to improve his leaky gut by mitigating the inflammatory chemical cascade that lingers after a TBI.
I began supporting Colin with nutrients to support his gut and brain health and dampen inflammation. After a few months of care, his ataxia improved dramatically! He is now able to swim and do jiu jitsu, and we even have him riding a bicycle outside. His double vision has improved, and his ability to have smooth, coordinated function of his left arm and hand have allowed him to begin playing the guitar once again. Colin, affectionately known as "Mr. Bounce," is a TBI survivor and inspirational speaker. He continues to amaze me with his progress!"

  Dr. Thomas Culleton, DC, DACNB, FACFN Austin, Texas and New York, NY www.CNWcenter.com
---
I have spoken a lot about Dr. Tom Culleton in several posts, and I am incredibly thankful of him for steering me in a direction of wellness without the use of drugs. This book is incredible for anyone who is interested in optimizing their brain function or who is interested in further understanding whole body health. I use many of the methods that Dr. Kharrazian speaks of in this book, as Dr. Culleton had prescribed many of these methods to me. The results have been enormously beneficial to my recovery, and almost unbelievable to many. I am honored to be mentioned, even as just a case study, in such incredible work!
---