A Vegan Diet Can Be Healthy… Here's How:
First off, I want to make it perfectly clear that being healthy is more about what we do eat and less about what you don't eat although both can be important.
A Little Bit of My Story
I was a vegetarian for 5 years, and a vegan for 2 years and I learned a lot through my experience.
Veganism has some great perks IF you do it correctly. As you likely know already, it is not that difficult to get vegan proteins especially if you supplement vegan protein powders or include a variety of vegan protein sources to create complete proteins. Some good examples of vegan protein sources: rice, beans, mushrooms, legumes, nuts, seeds, and other grains.
What are the key missing nutrients in many vegan diets?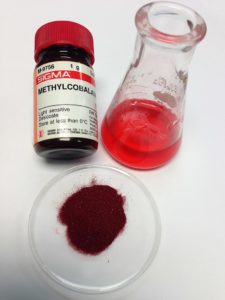 Vitamin B12 and The Brain
Vitamin B12 or cobalamin is crucial for many processes in our body including the oxygenation of hemoglobin in our blood. The oxygenation of hemoglobin in our blood is what brings oxygen to every cell in your brain and body.
If we do not get enough, then we get a condition called pernicious anemia (or Addison's anemia).
The symptoms of pernicious anemia include feeling fatigued and lightheaded, stomach inflammation, shortness of breath, and pins and needles sensations most often in your extremities.
Vitamin B12 also plays a crucial role in our methylation pathways which are essential for detoxification, metabolism, and maintaining healthy neurotransmitter balance.
Methylated vitamin B12 can be used to activate the Cytochrome P450 enzymes or CYPs. These are enzymes in our liver that help us remove drugs and toxins from our system as well as to metabolize vitamin A and vitamin D3. This means that we need to be sure that our methylation pathways re supported so that we can effectively bring nutrients in and toxins out.
The Methylation Pathway
Vitamin B12 is essential in the creation of S-adenosyl-methionine (also called SAM or SAMe) which is known as "the universal methylator." SAMe is responsible for the proper metabolism of our neurotransmitters that create feelings of happiness within us like serotonin, and dopamine. SAMe also helps regulate our sleep cycle because of the effect it has on melatonin. This means that B12 is important in regulating our sleep/wake cycles as well as the creation and function of important feel-good neurotransmitters like serotonin and dopamine.
Additionally, vitamin B12, especially methylcobalamin, has been shown to have beneficial effects on cognitive abilities, and on neurological pain.
Methylcobalamin reduces risk factors for cardiovascular disease. 
Methylated B12 (methylcobalamin) donates its extra methyl ion to lower homocysteine levels which is a risk factor for cardiovascular disease.  and because the methyl ion allows it to pass easily through the fatty membrane on our neurons and immune cells, it allows nutrients to get into our cells more effectively.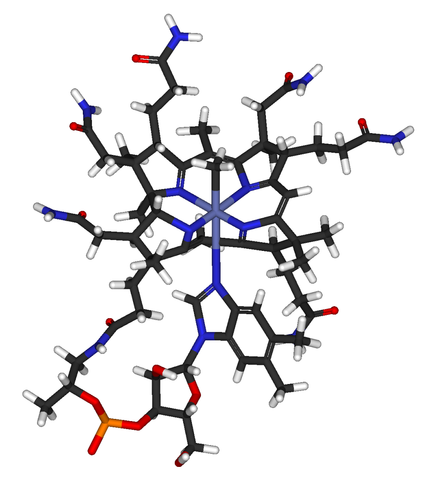 B12: The Good, The Bad, and The Toxic
Forms of B12 to Avoid
Cyanocobalamin is the most common form and I do NOT recommend taking it. There is, however, a lot of great research out there on the neurological benefits of methylcobalamin.
The problem with cyanocobalamin goes beyond the fact that it passes through our bodies without being absorbed. It can also cause toxic effects because cyanide is produced as a by-product when your body converts it into a form that can be utilized.
Useful Forms of Supplemental Vitamin B12
Methylcobalamin is a decent form of B12, but our body needs to convert it before it is ready for immediate use. If the pathway to convert this nutrient is functioning optimally, methylcobalamin is a perfectly acceptable form. If it is not, however, we will not be able to absorb what bioavailable B12 is needed for optimal brain function and repair. Unlike most water-soluble vitamins like B12, hydroxocobalamin is a form that stores in your body to be converted for later use. Hydroxycoabamin is a powerful form but is expensive and administered by injection, which is not exactly a practical daily regiment for most people.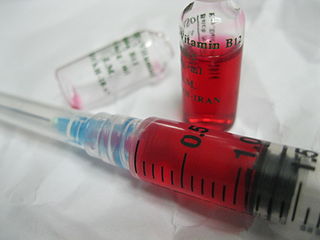 What is the Best Way to Take B12?
I recommend a good sublingual methylcobalamin. It is cost effective, vegan, and very bioavailable. Eating it orally is a very poor way to get more B12 into your bloodstream especially if you have intestinal permeability. The best ways are under the tongue, transdermal patch, or injection.
Vegan Foods With B12
Because plants do not require B12, they do not produce or store B12, and therefore do not seem to contain any dietary B12 for us to consume from them. That being said, a vegan form of B12 is found in trace amounts in certain algae, but this form is very limited and contains compounds that can actually interfere with B12 metabolism and does not seem to have the positive biological effects of bioavailable supplemental B12.
Read a Full Article About Vegan B12 in Foods from a Vegan Website.
Below is a great vegan brand that is cost-effective, and while still being potent dosage size.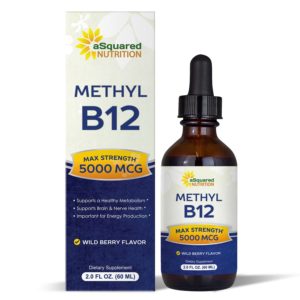 What's the Deal with Omega-3's?
We have written articles on Omega-3's and specifically DHA.  Americans tend to be deficient in Omega-3s and to consume far too many Omega-6 fatty acids. Most of these Omega-6 fatty acids come from vegetable oil, canola oil, cottonseed oil, rapeseed oil, even grapeseed oil, and others. It's surprising where these oils are found. Almost every shelf-stable product that contains ANY fat likely contains one or more of these oils that are high in Omega-6 fatty acids.
The major problem is that ALA does not easily convert into longer-chain Omega-3s like EPA and DHA. EPA and DHA are essential for brain health and cardiovascular health, and can even help with diseases like obesity and metabolic syndrome. Please read our other articles on these supernutrients (above) but for now, let's talk about the conversion process.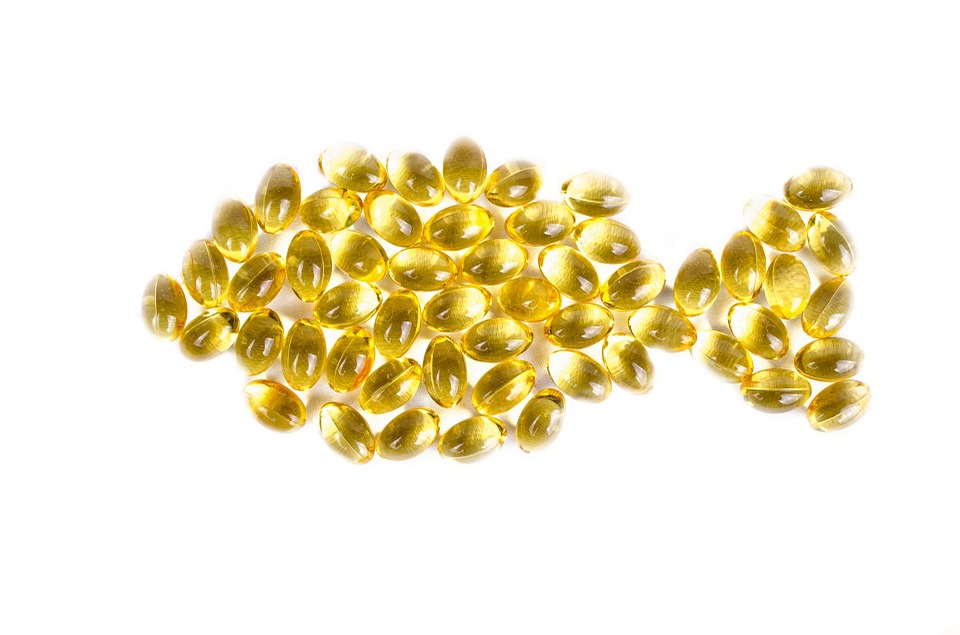 Why EPA and DHA are Different from ALA
EPA and DHA are typically only found in eggs and fatty fish like tuna or salmon. These are obviously not vegan because they are not plants. EPA and DHA are considered conditionally essential because our body can (supposedly) convert ALA in these longer-chain fats.
A study done by the U.S. Department of Agriculture in 1994 found that young, healthy men on average could only convert 4% of ALA into DHA. However, later studies showed that less than 0.1% of the ALA would fully convert into DHA!
The Mystery of Conversion
What's more is that it is very difficult to tell who will have more difficulty converting omega-3's. One factor in this is our dietary ratio of omega-6 to omega-3. Most experts recommend eating somewhere between a 1:1 ratio and a 3:1 ratio of omega-6 to omega-3.
However, other studies showed that women were pretty good at converting ALA (9% converted into DHA) while the men in the study showed no discernible rise in DHA! This means that hormones and gender may play a role in this process as well.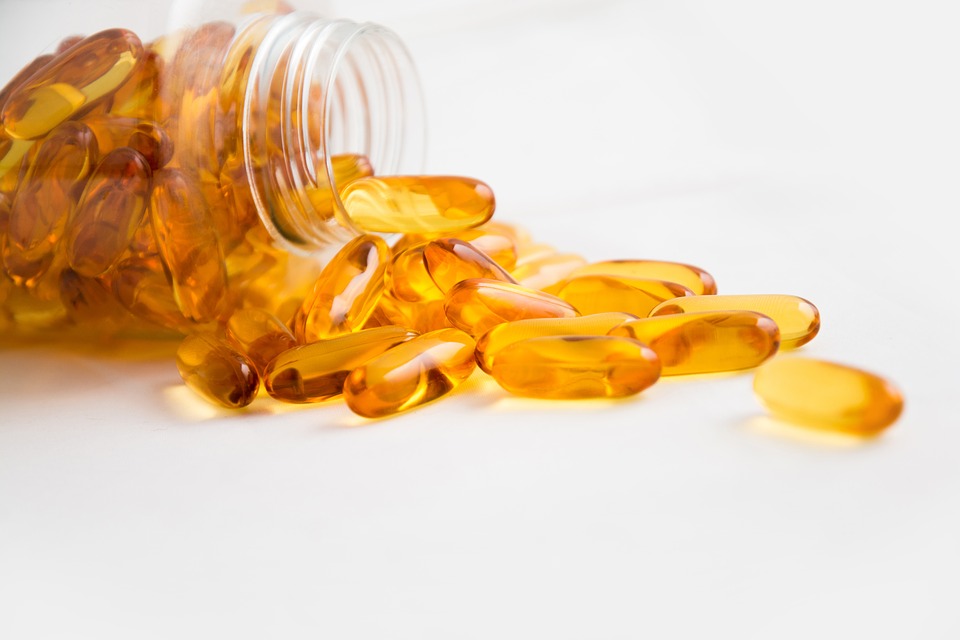 We Just Can't Tell…
The point is that it is hard to know if you will be one of the unlucky ones who cannot convert these fats efficiently. If your liver is trying to do a million other things like remove toxins or convert beta-carotene into active vitamin A and more, then you may be at risk for low conversion rates.
Read a Full Article on Omega-3 Conversion with the cited scientific studies here. For our favorite vegan source of EPA and DHA (cold-pressed from algae) click the picture below.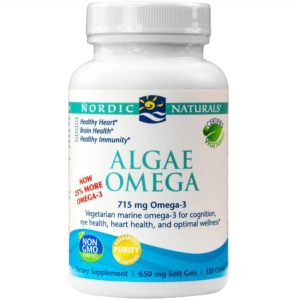 Collagen's Long History
Collagen is a type of protein made of specific amino acids. Some doctors and researchers say that it is the glue that holds us together. In fact, the Greek root words for "collagen" means "glue maker". For thousands of years, people have been making soups and broths using the bones of animals.
In Chinese medicine, bone soup is considering "tonifying" which means that it builds strength. Indigenous tribes would use every part of the animal in their recipes including the boiled bones, but modern man seems to have lost this ancient art.
Collagen and Gelatin are NOT Vegan
This most common source of collagen and gelatin is from cow bones which is obviously not vegan or even vegetarian. This was the top source of glue until the advent of wheat paste. That's right! Gluten is what makes wheat paste glue (like Elmer's glue) sticky.
During this switch, we lost touch with this ancient food source and its benefits. There was a push for gelatin-based products like Jello, but they were not really a staple of our diet anymore.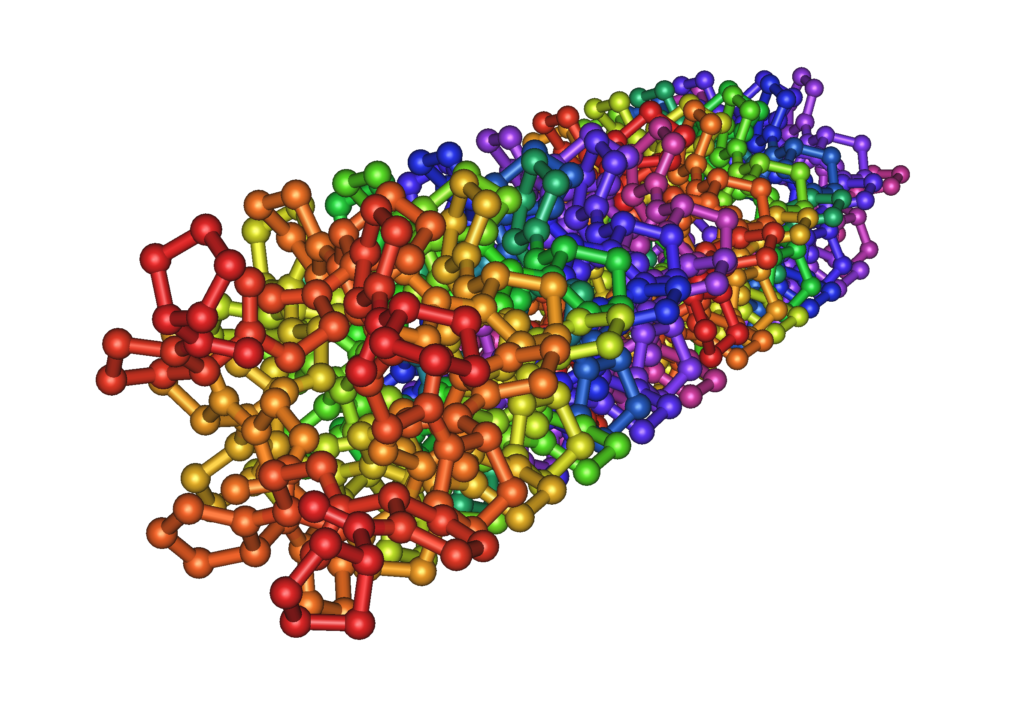 What Does Collagen Do?
Gelatin is simply a cooked down version of collagen where the collagen has been separated into its constituent amino acids. So what does collagen do? Most people know collagen and elastin for their effects on our skin.
These proteins keep our skin looking youthful, smooth, and wrinkle-free. Did you know that these same proteins that make us look healthy on the outside also keep us healthy inside?
Collagen and elastin are for maintaining the structure of our blood vessels, the integrity of our intestinal lining, and the smooth cartilage in our joints.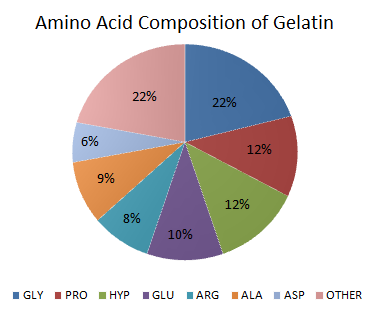 Modern Problems, Ancient Solutions
Here is another piece of this puzzle: we used to eat all parts of animals including making broth with their bones, and now we just eat the meat. We overeat the meat which can cause intestinal issues and an overabundance of ammonia in our system, and we do not eat enough collagen and gelatin which would help balance out this equation.
We also eat a lot of fructose and glucose which can stick to collagen and elastin and render them useless! This is called glycation, and the AGE's (Advanced Glycation End-products) are one of the biggest contributing factors for wrinkly or discolored skin, and even the hardening of our veins and arteries (called atherogenesis).
Also note that fructose is 7-10 times more likely to glycate than glucose, and this is only one great reason to avoid high fructose corn syrup. All of this adds up to us having a lot of inflammation, joint pain, digestive issues, wrinkling skin, and hardening arteries.
The Vegan Solution
So what is the vegan option to support collagen synthesis? Many people call it "living silica" (aka monomethylsilanetriol) because most silica is not able to be absorbed into our bodies, and this form is bioavailable.
The studies done on it are mainly done on women in menopause because their levels of bone density, collagen levels, and silica levels decrease as they age. Living silica was able to increase their levels of silica in their bodies.
Collagen and Silica
The silica supports collagen synthesis which then creates a collagen matrix that helps guide minerals into the right place in our bones. For bone health, there is more to the equation than just silica, but if your goal is to build collagen to heal your intestines or joints, then living silica is a great option for you to take!
I personally was able to heal my intestinal permeability with living silica. It had gotten to the point that it was causing skin issues, joint issues, and even auto-immune issues.
By removing the triggers that were causing my intestinal permeability, and by adding in the nutrients to heal my intestinal lining, I was able to fully reverse these symptoms. The silica supplement below is one of my favorites because it is affordable, concentrated, and easy to add to drinks and smoothies.