---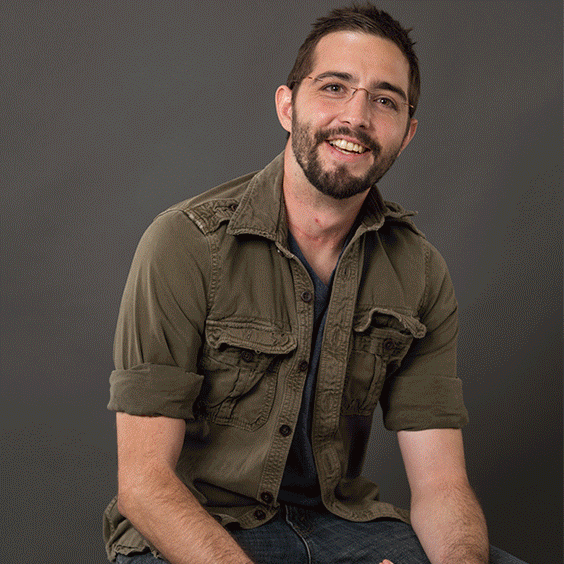 In 2011, I fell 20 feet from a rooftop water tower scaffolding. My head struck a steel beam on the way down before crashing onto the concrete rooftop below. I was immediately rushed to the hospital and put on life support. While in a coma, an MRI revealed a severe diffuse axonal injury (DAI), which is one of the most devastating types of brain injury. Statistically…
over 90 percent of patients with this brain injury never regain consciousness, and most of those who do will often remain in a persistent vegetative state. 
My recovery journey began after finally waking from a 12-day coma before serious complications arose with the need to induce a second coma. In the following months, I endured severe brain fog, memory loss, breathing problems, incoordination with the left side of my body (my left hand was completely flexed inward), and…
I didn't eat, walk, or talk for months.
Following the acute stages of my brain injury, a dense brain fog, limited mobility, and numerous other difficulties persisted as I continued to navigate the physical and emotional toll of my new circumstances. At a pivotal moment, I was introduced to functional medicine, which illuminated for me a different way of looking at recovery. As several treatments, exercises, and therapies were implemented…
I began to reclaim the mental clarity I had before my injury.
An enormous amount of work and therapy played into my rehabilitation as I worked to regain everyday faculties. As I relearned how to live.
I utilized this regained clarity and dove into study, contacting practitioners of many different specialties, locally and internationally, in order to better understand how I could optimize my own recovery. 
I now drive, ride bikes, camp, play guitar, sing, and even practice martial arts!
Throughout my recovery, I have been invited to several medical conferences, including the International Conference on Human Nutrition and Functional Medicine, where I ended up giving an impromptu speech to a room filled with hundreds of health practitioners and medical students. Subsequently, I have found myself on stage as the keynote speaker for several nationally recognized organizations and have presented to hundreds of health practitioners as a guest health and medical expert.
With their expertise playing a monumental role in my recovery…
I have been working with doctors, nutritionists, professors, and dieticians, to put together resources to help and guide others.

After my injury, I did not know if I'd ever recover enough to lead a "normal life," but I vowed that if I did get better, I would work to share the most effective tools that I found throughout recovery.
I am honored to share with you the nutritional tools that I found to be most useful towards neurological health.
Whether we want to support normal brain function or to give our brains the best shot to repair, we must supply the ingredients.

Click the banner below to learn more about me and the resources I provide to brain injury survivors and loved ones.
Professional Testimonials
"Cavin Balaster has accomplished something important in the field of nutrition and self-healing that few authors have been able to do, made even more remarkable by his own experience with traumatic brain injury."

-Reed Davis, Founder of the Functional Diagnostic Nutrition Certification Course

"A sincere thank you to Cavin for writing this book, which will help so many people live a lifetime with better brain health."

-Dr.Jeremy Schmoe DC DACNB FABBIR- Owner of Minnesota Functional Neurology (MFNC) mnfunctionalneurology.com

---

"'How to Feed a Brain' will change your life."

-Dr. Terry Wahls MD, The Wahls Protocol: A Radical New Way to Treat All Chronic Autoimmune Conditions Using Paleo Principles

---

"I really wish I had a resource like this years ago. I recommend it to anyone looking for practical information on how to heal a broken brain, optimize cognitive function, and live a better life." 

-Jordan Fallis, Health Journalist and Founder of Optimal Living Dynamics (optimallivingdynamics.com)

This book is going to help many readers. I applaud Cavin for doing so much research and citing so much good scientific literature, to ensure that his ideas are scientifically sound and accurate.

–Dr. Bonnie Kaplan, PhD, Emeritus Professor of Medicine at the University of Calgary

"Whether you or a loved one has suffered a brain injury, are wrestling with a neurodegenerative disease, or are simply interested in improving your brain health, this book is for you."

-Dr. Datis Kharrazian, DHSc, DC, MS, author of Why Isn't My Brain Working? and Why Do I Still Have Thyroid Symptoms?
Browse the Archives