The Importance of Cholesterol in The Brain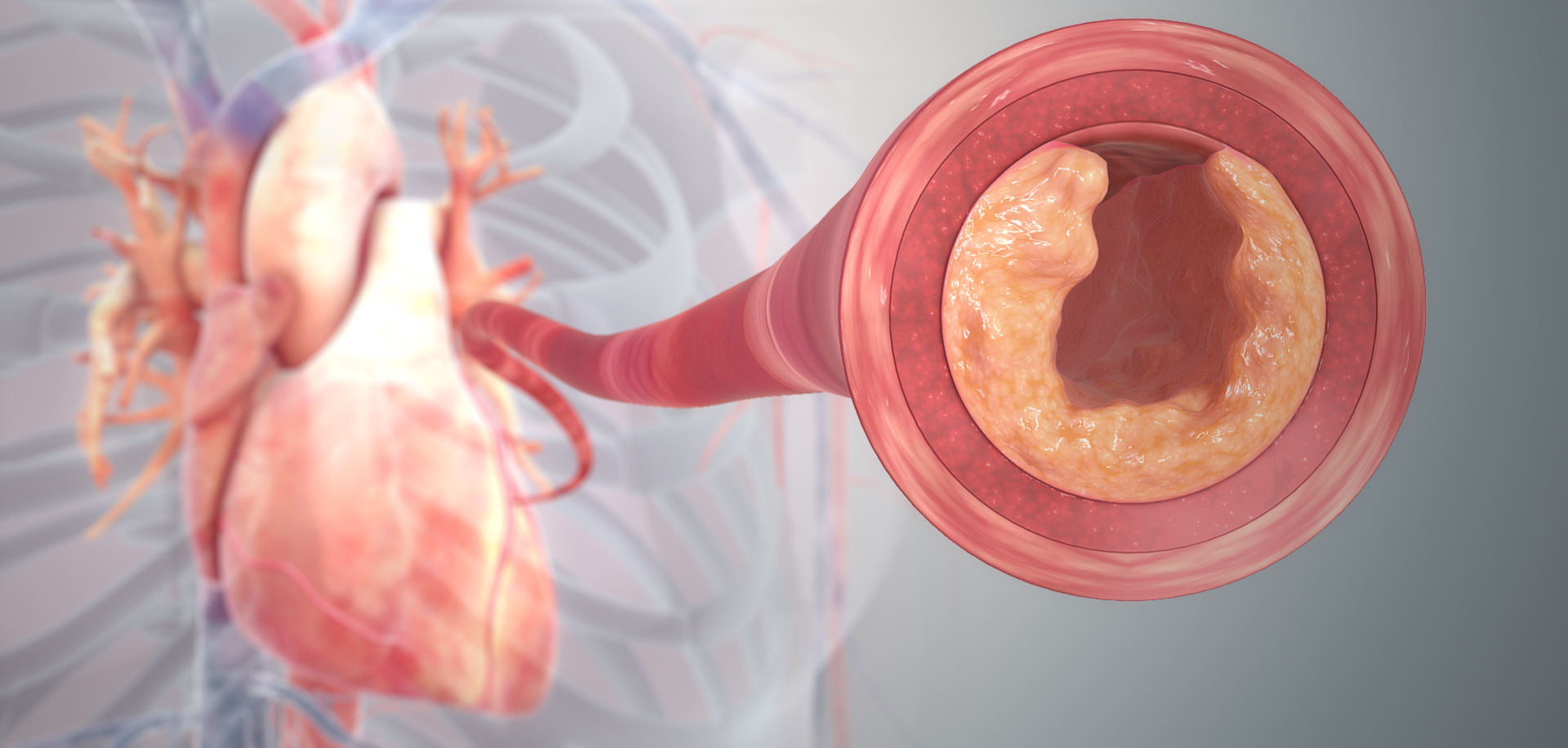 *Learn more about nutrition and the brain at www.feedabrain.com
Soon after my brain injury, I showed what my functional neurologist would consider low cholesterol on a blood test, and, as far as I was concerned at the time, this was good news. The doctors at the hospital were also not concerned about this, as Mayo Clinic says that any level of total cholesterol below 200 mg/dL is "desirable" 1. Does this mean that absolutely no cholesterol would be healthy? What is cholesterol, does it cause heart disease, and do humans need it?
Almost every time that I advocate traditional animal fats as being important brain nutrition–for everything from brain injury rehabilitation to the neuroprotective effects that prevent seizures 2, and even to learning–a concern is brought up about cholesterol. And with the scary prevailing thoughts about the dangers of cholesterol and heart disease, it is no wonder that it does. People have been told that foods like eggs, bacon, and saturated fats from meat and butter, raise our cholesterol levels; and that high cholesterol clogs our arteries and gives us heart attacks. This idea is so deeply ingrained within our culture that very few people even question it. For this reason, I would like to clarify what cholesterol is. I will also clarify what HDL and LDL are, what C reactive protein (CRP) is, and finally, I will explain my perception of how and why conventional medicine perpetuates a vilification of cholesterol. I will attempt to keep the concepts understandable to anyone with an interest in the human body by not delving too deeply into more advanced concepts, but I will include citations for more information.
Is There Such a Thing as Too Little Cholesterol?
A deficiency in cholesterol is found in a congenital condition, or a condition that one is born with, known as Smith–Lemli–Opitz syndrome (SLOS). Most conceptions with Smith-Lemli-Opitz Syndrome do not live to reach birth (are spontaneously aborted) which is strong evidence that cholesterol is essential to fertility and to the life and growth of a human being. In the rare cases where this child is not spontaneously aborted, a child is born with a plethora of facial and skeletal abnormalities, as well as mental problems like autism, hyperactivity and attention deficit disorders, as well as self-injurious, aggressive behavior, and even mental retardation. This child may also suffer from endocrine dysfunction, and serious digestive problems. The usual treatment for this syndrome has been a diet rich in cream and egg yolks, which are rich in naturally occurring cholesterol 3.
Cholesterol makes up the membrane of every cell (lipid bilayer) within every animal body, and therefore, cholesterol is one of the most important parts of every human cell 4. Cholesterol is also found at the synapse between every axon and dendrite within the brain in which communication between neurons allow the brain to control anything that you do, say, or think. This means that cholesterol is needed in order for neurons within the brain to communicate effectively, and that cholesterol is needed for synaptogenesis, or the building of new connections among neurons (connections which are especially needed after a brain injury) 5. Cholesterol is even important in digestion and is the precursor to sex hormones such as estrogen and testosterone within the body 6.
What exactly is HDL and LDL?
A concern about cholesterol is almost always followed by a statement that there is good cholesterol and bad cholesterol. What is being referred to here is HDL, or "the good cholesterol", and LDL, or "the bad cholesterol." HDL and LDL are acronyms for high density and low density lipoproteins. Lipoproteins are not cholesterol, but the transporters or carriers of lipid bioactive factors (materials that have a significant biochemical function). In other words, lipoproteins carry materials that are vitally important to life 7.
OK… So If Cholesterol is so Important to Life, How and Why Does it Clog Arteries?
What has been found is that clogged arteries are almost always a build up of certain kinds of LDL particles within the blood while inflammation is present. C reactive protein, or CRP, is a protein found in the blood, the levels of which have been shown to rise in response to inflammation 8. Thus, CRP is a good indicator of inflammation. In fact, CRP shows a stronger correlation to heart disease than LDL cholesterol levels 9. And even more notably, in most people, an increase in the consumption of dietary cholesterol does not seem to increase serum cholesterol (cholesterol it the blood) 13.
It seems that without inflammation, cholesterol would move freely within the blood and not clog arteries as it moves throughout the blood everywhere else, where there is not a clot. But the prevailing understanding is that if the cholesterol wasn't there, there would be no clogged arteries. While this may be true, there would also be other problems associated with a deficiency in cholesterol like all of the devastating conditions of SLOS, but to a lesser degree.
Semi Trucks and Road Closures: Cholesterol and Clogged Arteries?
I like to think of arteries as a wide highway with six or seven lanes in which semi trucks transport goods to different locations in the body. Think of the semi trucks as lipoproteins and the goods that these semi trucks transport as cholesterol and other important bioactive factors. If all but one lane has closed on this highway, there is a traffic jam, or a clogged artery. We can get rid of all of the trucks, but supplies does not get to its needed destinations, or we can fix the road. Statin drugs reduce the number of trucks, but do not fix the road.
Another analogy that I have heard relates inflammation to a fire, and cholesterol as the firemen. Associating cholesterol with heart disease is like associating fires with firemen. We can see that every time there is a fire, firemen show up, but assuming that the firemen are the cause of fires is not at all the case. Analogously, we see cholesterol every time there is a clogged artery, which leads to heart disease, but blaming cholesterol for heart disease is like blaming the firemen for starting a fire.
With CRP being a much better indicator of heart disease than cholesterol levels, it is a wonder why we don't use that marker, rather than cholesterol levels in the blood, as the main marker to pay attention to in assessing a risk for heart disease. Because most research is funded by pharmaceutical companies and these companies pay doctors for prescribing their medications, the current medical model makes it very hard to change the mainstream understanding, even within the conventional medical field 10.
Lipitor and other statin drugs that reduce cholesterol comprise a multi-billion dollar industry that is dependent on the vilification of cholesterol in the mainstream medical understanding 11. Cholesterol has been given a bad rap not only in the media, but in the entire healthcare system, due to the control of big pharmaceutical companies over our medical system. A multi-billion dollar industry dependent on a myth being prevalent among the medical community will spend billions of dollars to keep the truth from being heard until they can find a better, or more profitable, drug to tackle the issue.
Statin drugs lower mortality (lower deaths) among the population because they reduce  the number of semi trucks (lipoproteins transporting cholesterol) to cause a traffic jam (clotting), but the road is still only one lane (due to inflammation).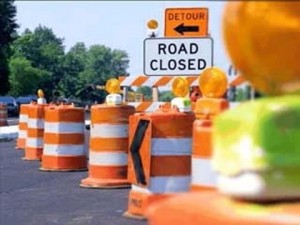 What Should I Look For?
What we can do is to not worry about cholesterol as much, but when a blood test is given, pay attention to the CRP level and worry if it is in the high range: above 3 mg/L 12. I am not suggesting that someone who regularly takes a statin drug should stop. I do not think this is wise because it is important to decrease the amount of lipoproteins when there is inflammation (traffic when there is lane closures). Instead, I think that statins are useful temporarily while the cause of the inflammation is examined, and an attempt is made to heal the underlying cause. If or when the cause of the inflammation is  addressed and eliminated (road is fixed), cholesterol can then move freely through the blood. Analogously, less trucks should be on a road with construction, so statins are useful in reducing the amount of traffic when there are lane closures. Less trucks, however, means that less goods can get where they need to go. The road needs to be fixed on this highway so that these trucks can transport goods effectively throughout the body, and statins may be able to be reduced or discontinued to restore the normal traffic of bioactive factors.
A statin drug does not address the cause of the lane closures (inflammation), but simply decreases the number of semi trucks (lipoproteins transporting cholesterol). Additionally, because cholesterol is required to build and maintain cell membranes, not having enough cholesterol means that there is not enough supplies for new cells to generate. For me, a low functional level of cholesterol meant that I was not providing the supplies to build new neurons or synapses within my brain. Beginning a higher saturated fat and cholesterol diet further increased my own clarity, and I began to write my story. As Public Enemy said, "Don't believe the hype!" I would only add that you should know what the hype is and why it is hyped.
FURTHER RESOURCES:
Heart Surgeon Speaks Out On What Really Causes Heart Disease
http://www.sott.net/article/242516-Heart-Surgeon-Speaks-Out-On-What-Really-Causes-Heart-Disease
Ali Miller, RD likes total cholesterol levels to be above 170mg/dL.
Dr. Mercola and Dr. Masterjohn Talk (Video):
http://blog.cholesterol-and-health.com/2012/12/my-interview-with-dr-mercola.html
Resources:
United States Department of Health and Human Services; National Heart Lung and Blood Institute; National Institutes of Health (June 2005). "NHLBI, High Blood Cholesterol: What You Need to Know". nhlbi.nih.gov. Retrieved 

27 March

 2013.
2. http://www.ncbi.nlm.nih.gov/pubmed/20687386)
3. http://www.ncbi.nlm.nih.gov/books/NBK1143/
4. http://www.ncbi.nlm.nih.gov/pubmed/22217824
5. http://www.ncbi.nlm.nih.gov/pubmed/12648780
6. http://www.ncbi.nlm.nih.gov/books/NBK22339/
7. http://www.ncbi.nlm.nih.gov/pubmed/10521371
8. http://www.ncbi.nlm.nih.gov/pmc/articles/PMC2647195/
9. http://www.ncbi.nlm.nih.gov/pmc/articles/PMC3107411/
10. http://www.nytimes.com/2011/11/25/us/payments-to-doctors-by-pharmaceutical-companies-raise-issues-of-conflicts.html?_r=0
11. http://www.nytimes.com/2004/07/20/health/seeking-a-fuller-picture-of-statins.html?pagewanted=all&src=pm
12. http://www.nlm.nih.gov/medlineplus/ency/article/003356.htm
13. http://www.ncbi.nlm.nih.gov/pubmed/22037012?dopt=AbstractPlus