Leafy Greens and Sulfur-Rich Produce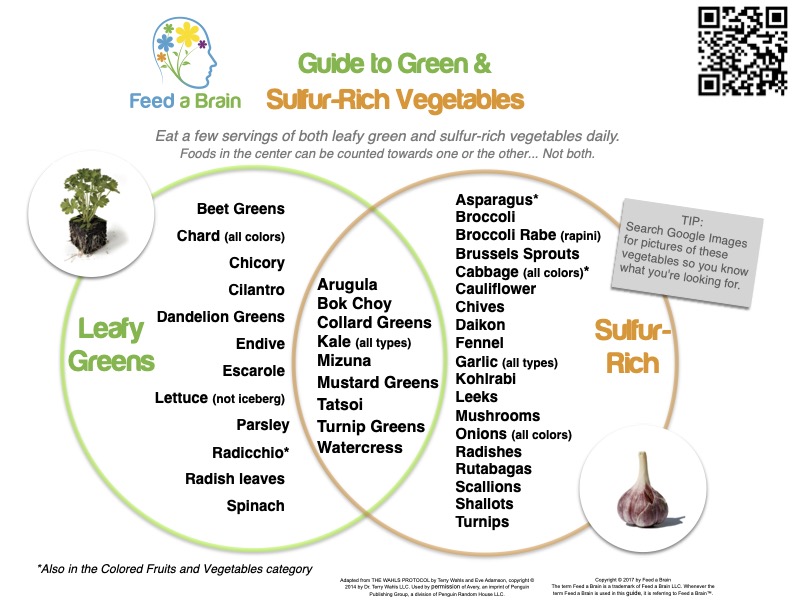 Fierce Phytonutrients
In our quest for optimal brain function and repair, we need to understand the profound impact that phytonutrients have on our cognitive well-being. These remarkable compounds, derived from plants, provide a myriad of benefits for our brains, including antioxidant and anti-inflammatory effects, enhanced circulation, and improved cellular function. Among the various categories of brain-boosting foods, dark leafy greens and sulfur-rich produce take center stage, offering an abundance of nutrition.
Phytonutrients found in dark leafy greens and sulfur-rich produce also exhibit powerful antioxidant properties, neutralizing harmful free radicals that can damage brain cells. They also possess anti-inflammatory effects, which are particularly crucial for maintaining a healthy brain environment. Chronic inflammation in the brain has been implicated in numerous neurological conditions, including Alzheimer's disease, Parkinson's disease, and stroke. By incorporating these brain-boosting foods into our diet, we can proactively combat inflammation and protect our cognitive function. 
Dark Leafy Greens: A Nutrient Powerhouse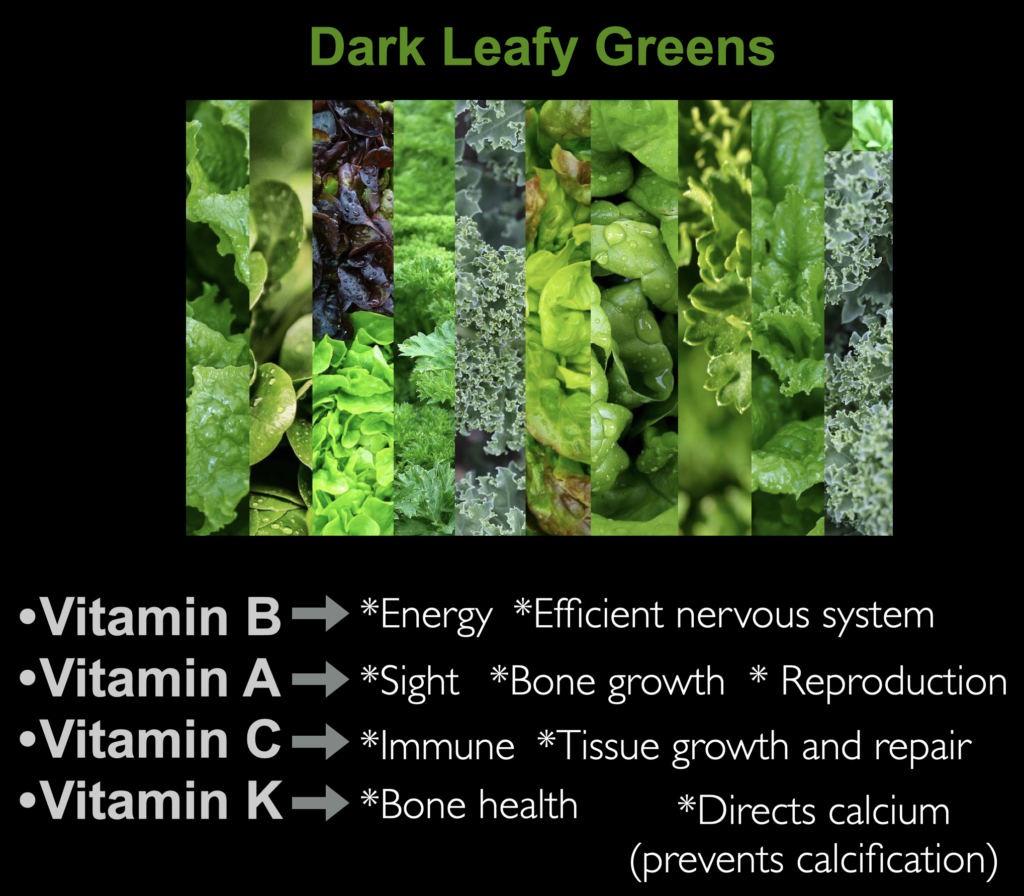 Dark leafy greens are packed with an impressive array of vitamins, minerals, and phytonutrients. When it comes to brain nutrition, few food groups rival the benefits of dark leafy greens. These vibrant vegetables, such as kale, spinach, collard greens, and Swiss chard, are rich in an array of essential nutrients that can positively impact brain function.
B Vitamins: Dark leafy greens are a rich source of various B vitamins, including folate (B9), vitamin B6, and vitamin B2 (riboflavin). Folate is particularly important for brain function as it plays a crucial role in the production of neurotransmitters, such as serotonin and dopamine, which regulate mood, memory, and cognitive processes. Adequate folate intake is associated with a reduced risk of cognitive decline and may help protect against neurodegenerative diseases like Alzheimer's. Vitamin B6 supports neurotransmitter synthesis, aiding in cognitive performance, while riboflavin contributes to energy production and cellular function in the brain.
Vitamin A (as Beta-Carotene): Dark leafy greens contain beta-carotene, a precursor to vitamin A. Beta-carotene is a potent antioxidant that helps protect brain cells from oxidative stress and supports overall brain health. Once converted to vitamin A in the body, it plays a crucial role in maintaining healthy vision, promoting neuroplasticity, and supporting cognitive function. Vitamin A is also involved in the regulation of gene expression in the brain, influencing the growth and development of neural tissues.
Vitamin C: Another notable nutrient found abundantly in dark leafy greens is vitamin C. Not only does vitamin C support the immune system but it also plays a vital role in the production of collagen, a protein that forms the structure of blood vessels in the brain. Strong and healthy blood vessels are essential for optimal circulation, ensuring that vital nutrients and oxygen reach your brain efficiently. It also supports the production of collagen, a protein that provides structural support to blood vessels in the brain. By maintaining healthy blood vessels, vitamin C promotes optimal blood flow and nutrient delivery to brain cells, enhancing cognitive function. Finally, vitamin C helps combat oxidative stress in the brain, protecting against cellular damage and inflammation.
Vitamin K: Dark leafy greens are excellent sources of vitamin K, a nutrient essential for blood clotting and bone health. However, vitamin K also plays a lesser-known role in brain function. Vitamin K is involved in the synthesis of myelin, the protective sheath surrounding nerve fibers. Adequate vitamin K intake ensures the integrity of these crucial components, supporting cognitive function and protecting against neurodegenerative diseases.
Among the dark leafy greens, certain varieties like arugula, bok choy, kale, watercress, and mustard greens deserve special mention. These greens have a remarkable nutrient profile, and are found in the center of the venn diagram showing the relationship between dark leafy greens and sulfur-rich vegetables. Not only do they provide the benefits typically associated with leafy greens, but they also contain sulfur-rich compounds that promote healthy circulation, an essential factor in brain health. While they contain nutrients in both categories, we want to could them only towards one to ensure we are getting other important nutrients in each of these categories.
Sulfur and The Significance of Circulation for Optimal Brain Function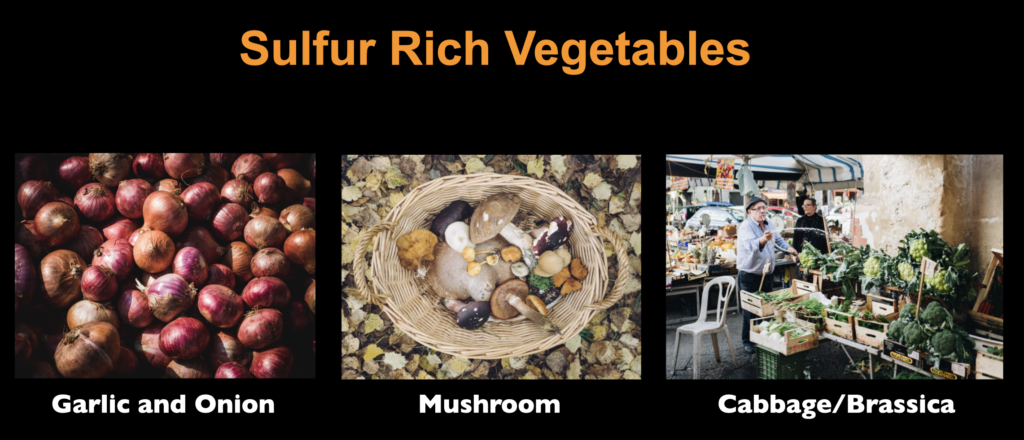 Sulfur-rich phytonutrients play a crucial role in promoting healthy blood circulation, which has far-reaching benefits for various aspects of our well-being, including the health of our skin, hair, nails, and liver detoxification. Although the brain typically accounts for less than 2% of the body's mass, it receives a disproportionate amount of resources. About 14% of resting cardiac output is directed toward the brain, and approximately 20% of resting oxygen is consumed by this vital organ. The brain's intricate network of blood vessels spans an astonishing 400 miles, underscoring the importance of maintaining healthy circulation to support its continuous demands.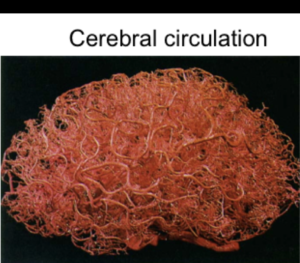 By incorporating sulfur-rich produce into our diets, especially in conjunction with dark leafy greens, we can support and enhance the circulatory system's functionality. The sulfur-rich compounds found in these vegetables play a critical role in improving blood flow and maintaining the integrity of blood vessels, leading to improved oxygen and nutrient delivery to the brain. This enhanced circulation contributes to sharper cognition, heightened alertness, and improved overall brain performance
For the purposes of this discussion, sulfur-rich vegetables will include three categories, or families: the cabbage family (or brassica), the garlic and onion family, and the mushroom family. Each of these groups have important benefits. While mushrooms are not technically vegetables, it is useful for us to place them in this category.
Let's take a look at each of these families.
Garlic and Onion:
Garlic and onion are renowned for their pungent aroma and distinct flavor, but they also offer remarkable health benefits. These allium vegetables contain sulfur compounds such as allicin, which is responsible for their characteristic smell. Allicin has been found to have vasodilatory properties, meaning it helps to widen and relax blood vessels, promoting better blood flow. Improved circulation allows for efficient delivery of oxygen and nutrients to the tissues, including the skin, hair, and nails, promoting their health and vitality.
Additionally, these sulfur-rich compounds have been shown to support the liver's detoxification processes, aiding in the removal of toxins from the body.
Mushroom:
Mushrooms are not actually vegetables, but a diverse group of fungi that contain a unique combination of bioactive compounds, including sulfur compounds. One such compound found in mushrooms is ergothioneine, a potent antioxidant with anti-inflammatory properties. Ergothioneine has been linked to improved endothelial function, which refers to the health and proper functioning of the inner lining of blood vessels. By promoting endothelial health, sulfur compounds in mushrooms contribute to healthy blood circulation and vascular integrity. This, in turn, supports the nourishment of the skin, hair, and nails, promoting their appearance and strength. Furthermore, efficient blood circulation aids the liver in its detoxification processes, helping to rid the body of harmful substances.
Cabbage/Brassica Vegetables:
Cabbage and other brassica vegetables, including broccoli, kale, Brussels sprouts, and cauliflower, are rich sources of sulfur compounds called glucosinolates. When these vegetables are chewed or chopped, glucosinolates are broken down into biologically active compounds, such as sulforaphane and indole-3-carbinol.
These compounds have been found to have various health benefits, including antioxidant, anti-inflammatory, and anticancer properties. In terms of circulation, sulforaphane has been shown to promote the production of nitric oxide, a molecule that relaxes and dilates blood vessels, leading to improved blood flow.
This enhanced circulation supports the delivery of nutrients to the skin, hair, and nails, promoting their health and appearance.
Additionally, glucosinolates found in cabbage and brassica vegetables support liver detoxification processes by assisting in the elimination of toxins from the body.
By incorporating sulfur-rich foods like garlic, onion, mushrooms, cabbage, and brassica vegetables into our diet, we can support healthy blood circulation, which in turn promotes the well-being of our skin, hair, and nails. Additionally, these phytonutrients aid in liver detoxification, facilitating the elimination of harmful substances from our bodies. Embrace the diverse flavors and textures of these sulfur-rich foods as you unlock their numerous health benefits and promote both inner and outer vitality.