Want Your Brain to Work Better?>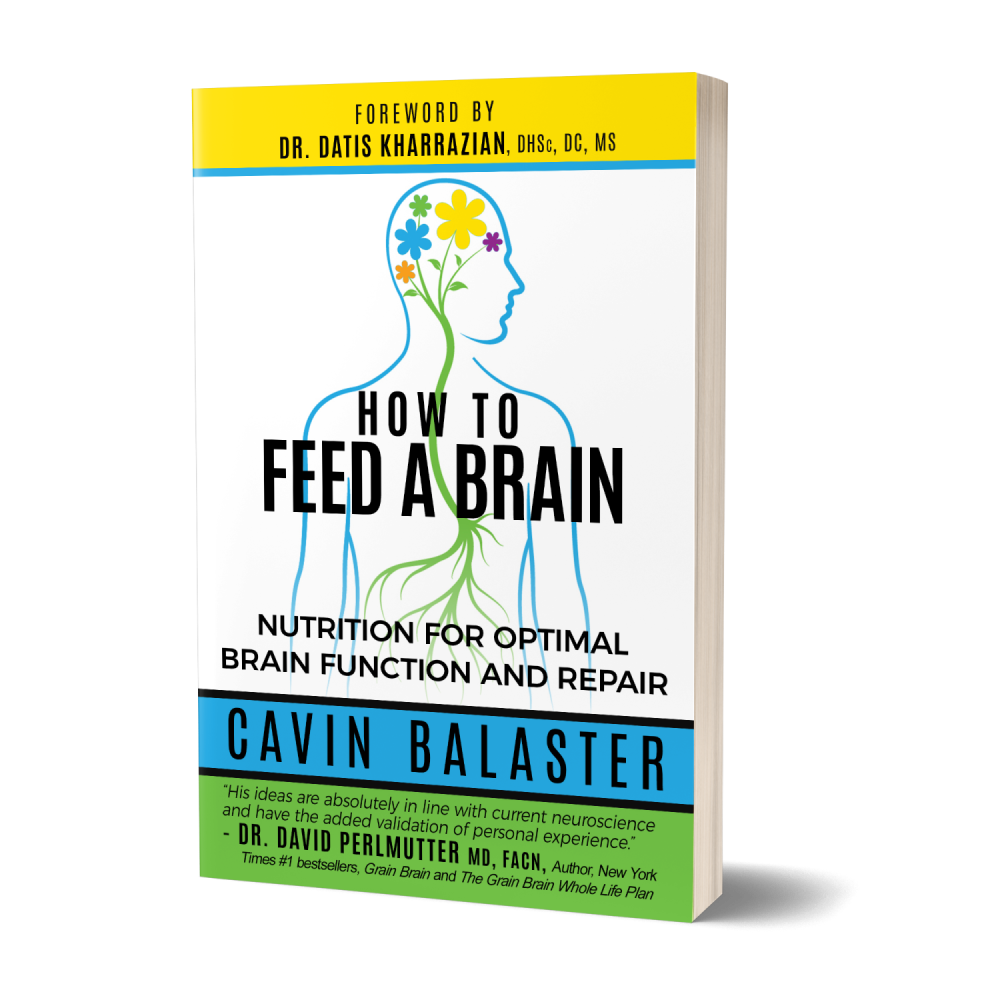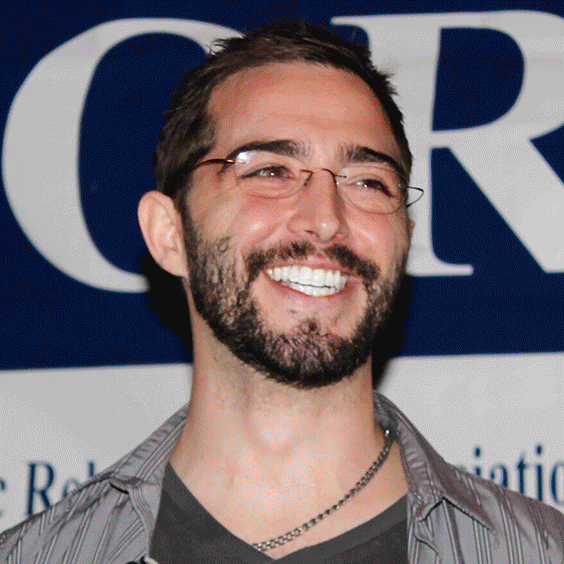 In 2011, I fell 20 feet from a rooftop water tower scaffolding. My head struck a steel beam on the way down before crashing onto the concrete rooftop below. I was immediately rushed to the hospital and put on life support. While in a coma, an MRI revealed a severe diffuse axonal injury (DAI), which is one of the most devastating types of brain injury. Statistically...>
over 90 percent of patients with this brain injury never regain consciousness, and most of those who do will often remain in a persistent vegetative state. >
My recovery journey began after finally waking from a 12-day coma before serious complications arose with the need to induce a second coma. In the following months, I endured severe brain fog, memory loss, breathing problems, incoordination with the left side of my body (my left hand was completely flexed inward), and...>
I didn't eat, walk, or talk for months.>
Following the acute stages of my brain injury, a dense brain fog, limited mobility, and numerous other difficulties persisted as I continued to navigate the physical and emotional toll of my new circumstances. At a pivotal moment, I was introduced to functional medicine, which illuminated for me a different way of looking at recovery. As several treatments, exercises, and therapies were implemented...>
I began to reclaim the mental clarity I had before my injury.>
An enormous amount of work and therapy played into my rehabilitation as I worked to regain everyday faculties. As I relearned how to live.>
I utilized this regained clarity and dove into study, contacting practitioners of many different specialties, locally and internationally, in order to better understand how I could optimize my own recovery. >
I now drive, ride bikes, camp, play guitar, sing, and even practice martial arts!>
Throughout my recovery, I have been invited to several medical conferences, including the International Conference on Human Nutrition and Functional Medicine, where I ended up giving an impromptu speech to a room filled with hundreds of health practitioners and medical students. Subsequently, I have found myself on stage as the keynote speaker for several nationally recognized organizations and have presented to hundreds of health practitioners as a guest health and medical expert.>
With their expertise playing a monumental role in my recovery...>
I have been working with doctors, nutritionists, professors, and dieticians, to put together resources to help and guide others.
>
After my injury, I did not know if I'd ever recover enough to lead a "normal life," but I vowed that if I did get better, I would work to share the most effective tools that I found throughout recovery.>
I am honored to share with you the nutritional tools that I found to be most useful towards neurological health.>
Whether we want to support normal brain function or to give our brains the best shot to repair, we must supply the ingredients.

>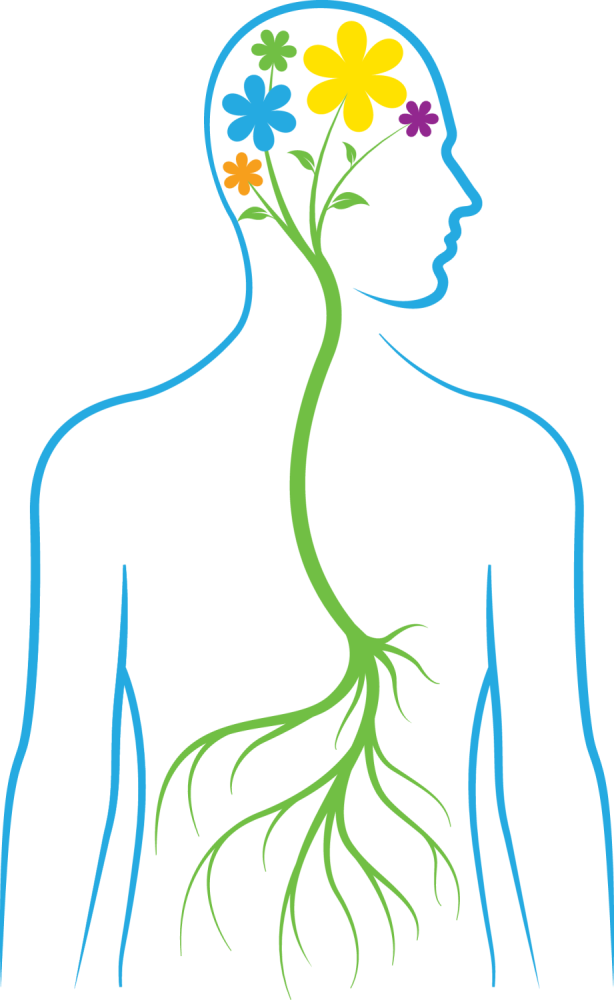 Click the banner below to learn more about me and the resources I provide to brain injury survivors and loved ones.>
Hear what doctors, neurologists, health practitioners, and health researchers are saying about "How to Feed a Brain">
"Nutrition is fundamental to our brain health. Time after time, the research and clinical outcomes prove that our dietary choices have a profound effect on our function.

>
In "How to Feed a Brain," Cavin uses his own personal experience as an example and creates an easy-to-implement road map of nutritional changes to support your brain function and repair.

>
The concepts he discusses are supported by a growing body of research evidence. This book is a welcome tool for people with neurological conditions and anyone who wants to optimize their brain performance."

>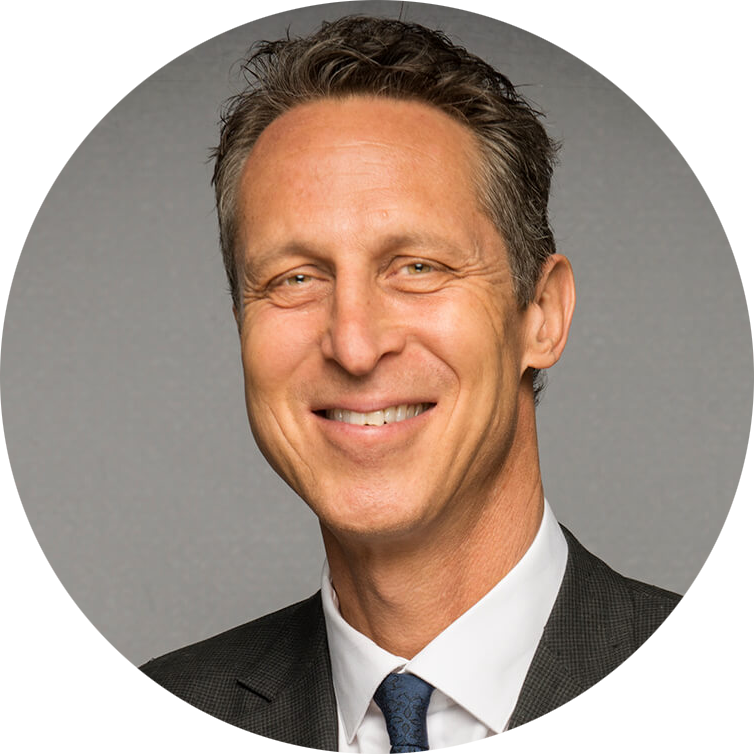 Dr. Mark Hyman, MD


Director the Cleveland Clinic Center for Functional Medicine, 10X New York Times #1 Bestselling Author>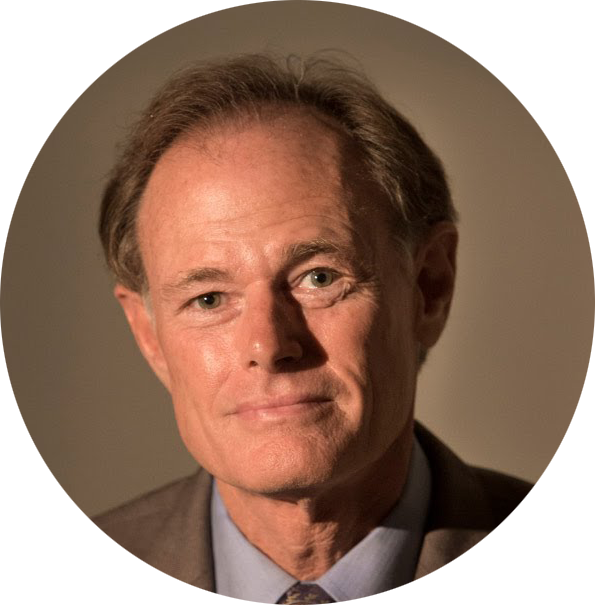 Dr. David Perlmutter MD, FACN
Board-Certified Neurologist, 4X New York Times #1 Bestselling Author>
"Cavin Balaster contextualizes incredible adversity as a learning event and then transcends to the next step to share his knowledge.

>
His ideas are absolutely in line with current neuroscience and have the added validation of personal experience."

>



"Ten years ago most health professionals would have scoffed at the notion that what we eat, how we sleep, and how we move, could have profound impacts on our health in general, and our brain health in particular. >
Fortunately, this outdated paradigm is shifting, and 'How To Feed A Brain' will be a key piece of this change."

>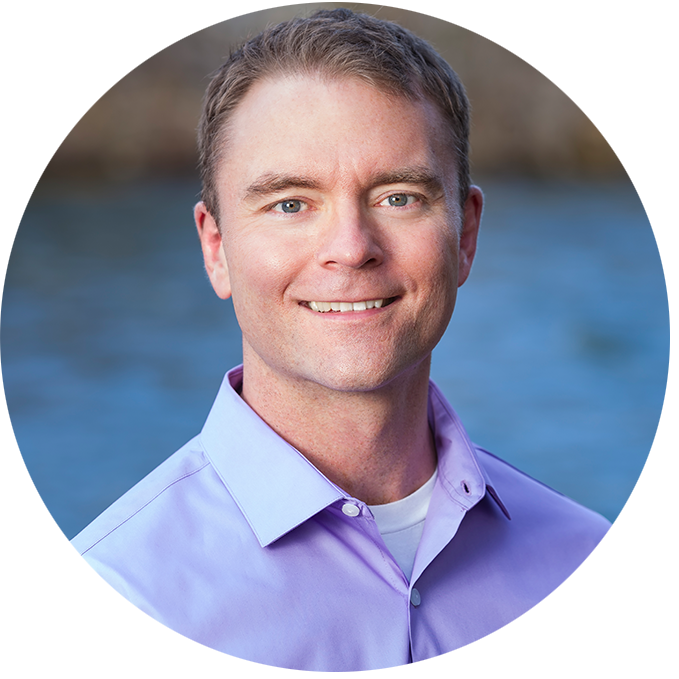 -Robb Wolf

,
Former Research Biochemist and 2X New York Times/WSJ Best Selling Author >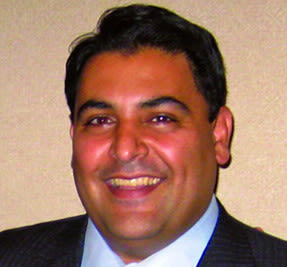 Dr. Datis Kharrazian DHSc, DC, MS, MNeuroSci, FAACP, DACBN, DABCN, DIBAK, CNS>
Author of Why Isn't My Brain Working? and


Why Do I Still Have Thyroid Symptoms?

>
"Faithfully following the principles of functional medicine played a large role in Cavin's recovery from a near-fatal brain injury. He not only recovered, he has gone on to immerse himself in the field and tirelessly advocate for those with brain injuries.

>
This is not the kind of information you will find in the standard health care model.

Optimal brain care and nutrition is a journey most patients must make on their own or with a qualified practitioner. However...


>
Cavin is a testament to the brain's amazing willingness and even desire to improve and recover when it is cared for properly.


>
Cavin presents a thorough guide to brain nutrition that includes sections on gastric tube feeding — a big plus you won't find in other nutrition guides. Whether you or a loved one has suffered a brain injury, are wrestling with a neurodegenerative disease, or are simply interested in improving your brain health,

this book is for you."


>




"How to Feed a Brain will change your life.


>
Conventional tube feedings' main ingredient is high fructose corn syrup!

>
If you have a brain injury or brain disease, or simply want to avoid early memory loss, and want to have a step- by –step guide for making tube feeds, soups, stews and or meals that will nourish and repair your brain,

you will find this a useful addition among your healing tools."


>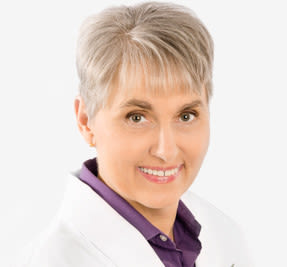 author of

The Wahls Protocol: A Radical New Way to Treat All Chronic Autoimmune Conditions Using Paleo Principles

>
"Ideas are nothing without action - and in "Feed a Brain" Cavin shares his journey of brain healing in bite-sized action steps that are friendly to those with brain injury, brain fog, or brain degeneration.

>
From tube feedings to tubers he makes what is often a dry topic accessible for professionals and patients alike.

>
From the first time I met Cavin many years ago, when he was relatively fresh off of the acute phase of his head injury I was impressed with his tenacity to learn what he needed to know to get his brain back. I have had the honor to treat thousands of brain-challenged patients, and I have learned there is no information so powerful as that which comes from somebody in your own shoes.

>
I warmly recommend "Feed a Brain" to you."

>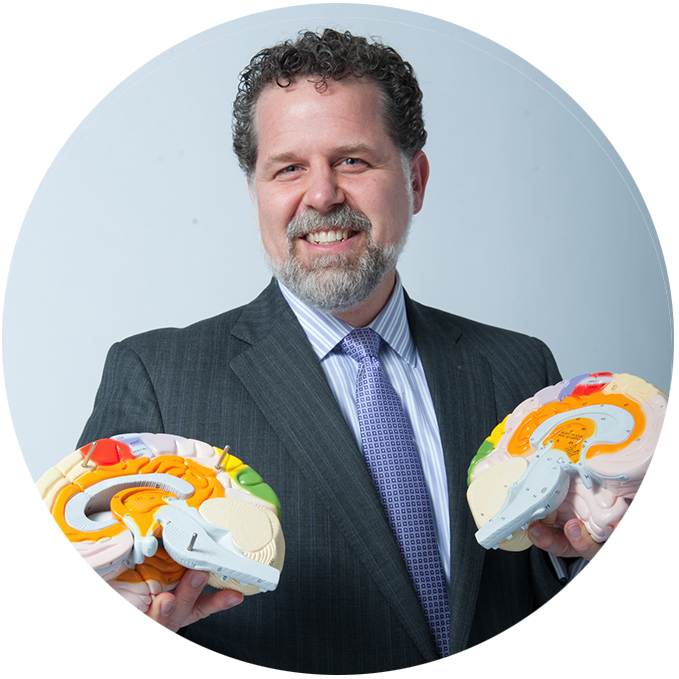 David H. Haase

, MD, IFM-CP, FABFP, DABIHM, CNS, BCN

>
Author of "Curiosity Heals the Human", Medical Architect of the MaxWell Brain AI platform, Founder of MaxWell Clinics and Faculty at the Institute for Functional Medicine

>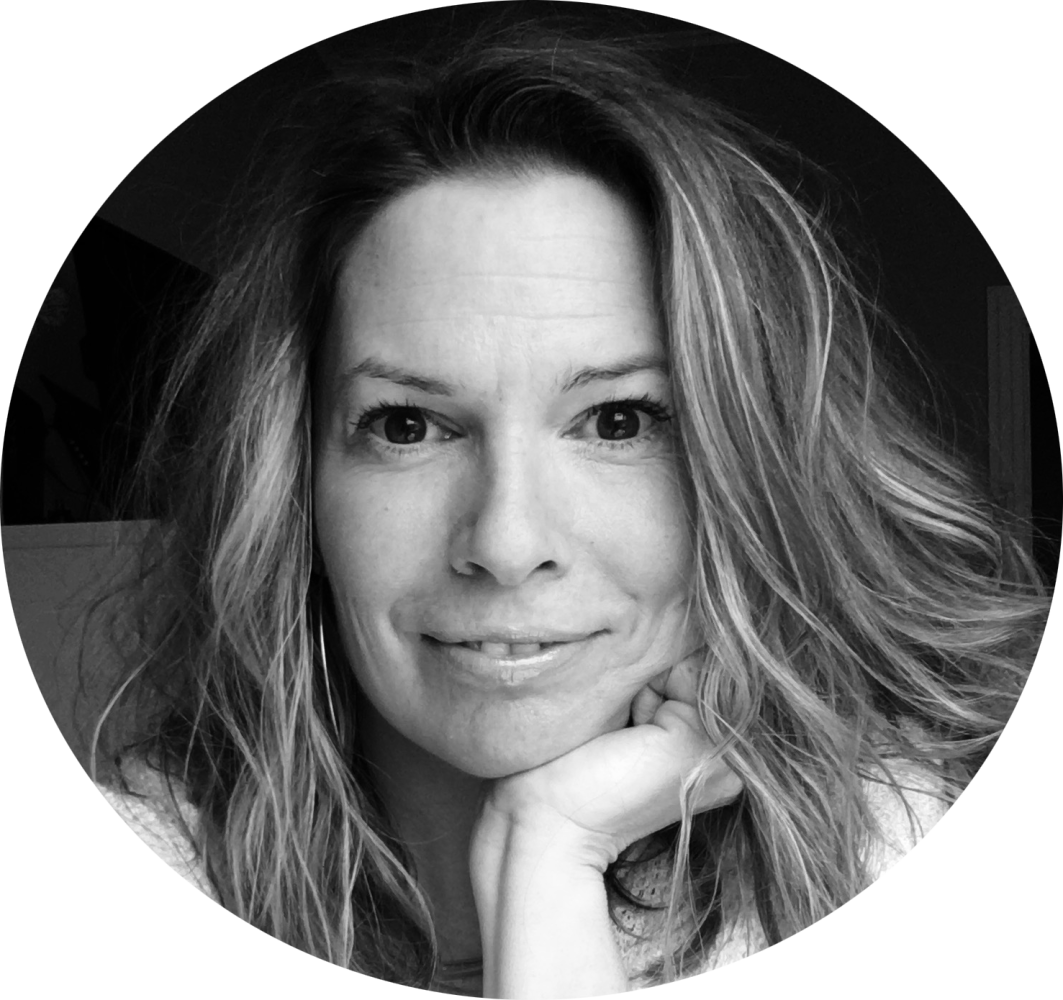 Jessica Flanigan, Clinical Nutritionist


Author of "The Loving Diet: Going Beyond Paleo into the Heart of What Ails You">
"How to Feed A Brain is a brain nutrition game changer. A must for those needing nutritional support to heal the brain in a straightforward and cutting edge style. As the field of brain nutrition grows, this book will be a treasured resource for many.

>
For practitioners like me, this book provides a crystal clear nutrition roadmap for my clients.

>
Cavin is truly an inspiration. He has taken his own stumbling block and turned it into a stepping stone to share with the world. Cavin shows us how the human spirit can grow and even flourish under the hardest of circumstances."

>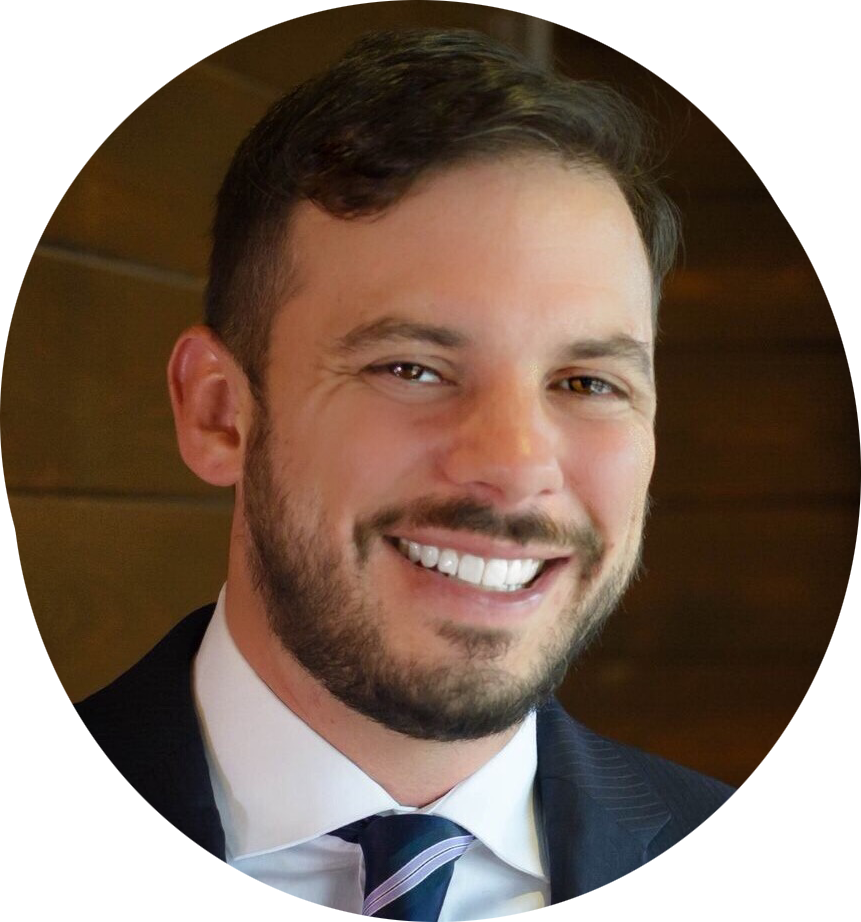 Dr. David Traster,

DC, MS, DACNB, FABBIR

>
Co-Owner South Florida Integrative Health

>
southfloridaintegrative.com>
"Not only does Cavin have first-hand experience on the impact a brain injury can have on someone's life, but he has also been a patient and a colleague to some of the top brain injury specialists in the world.

>
Cavin has learned from his own recovery how important it is to adapt a multidimensional approach to care, and is very educated on a variety of topics in regards to brain rehabilitation. One of Cavin's passions is the impact of nutrition and diet on the brain.

>
For anyone wanting to learn more about recovering from a brain injury and the role nutrition plays in this recovery, I would highly recommend reading Cavin's book and following his podcasts."

>
"For anyone recovering from brain injury, Cavin Balaster's book How to Feed a Brain is the critical link between theory and application.





Like Cavin, my mother suffered a traumatic brain injury (in her case, a ruptured brain aneurysm). During her acute care, top neurocritical physicians repeatedly emphasized the importance of nutrition in the process of recovery. The trouble is, that nutrition often amounts to generic facility food loaded with refined sugars. Or, in the case of tube feedings: corn syrup, maltodextrin, milk proteins, and more sugar. The last things a delicate, recovering brain and gut should receive.

>
Cavin's book fills the gap between what we understand about the importance of nutrition in brain recovery, and what that nutrition should look like.


>
His recommendations are evidence-informed and practical. And given the reality that many patients with acute brain injury are reliant on tube feeds for some time, his advice on gastric feedings is especially helpful. I am unaware of any other publication that describes in such detail how nutritious whole foods can be reformulated as whole food tube feeds.





As a survivor of traumatic brain injury-- and now a thriver -- Cavin practices what he preaches. That skin in the game is important to me. I plan to incorporate Cavin's insights on his journey in my own mother's recovery."

>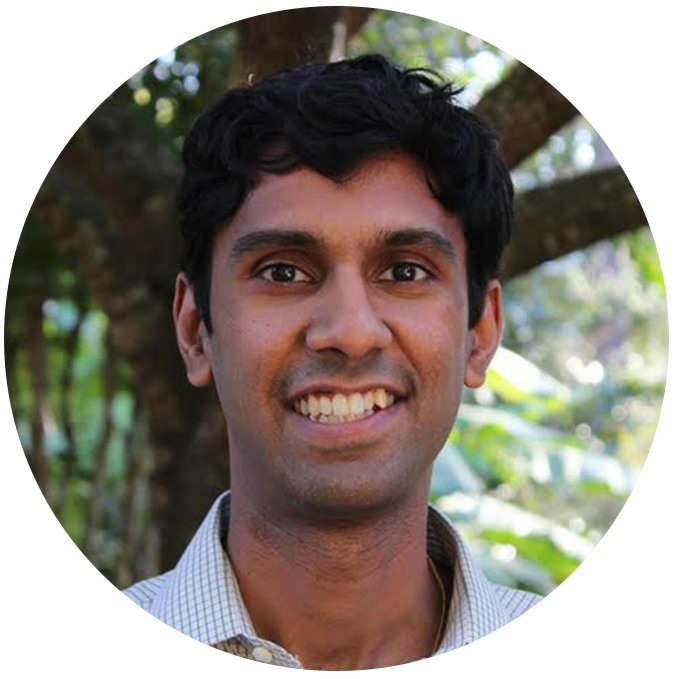 Founder, Integral Gastroenterology Center, P.A. Co-Founder, Conscious Medicine

>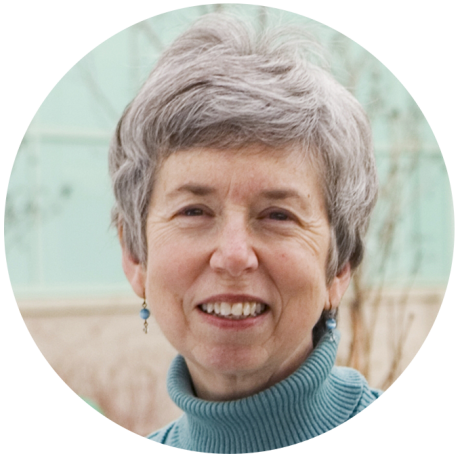 Dr. Bonnie Kaplan

Ph.D.
Emeritus Professor of Medicine
at the University of Calgary>
"This book is going to help many readers.

>
I applaud Cavin for doing so much research and citing so much good scientific literature to ensure that his ideas are scientifically sound and accurate.

>
I think it is remarkable that he has used his own traumatic experience to learn how to help himself as well as others. This practical nutritional advice is a welcome addition to the field. The information is presented in such a logical, clear fashion that it should be a resource book for anyone trying to optimize their brain health with improved nutrition."

>
"Cavin Balaster has an extreme passion for improving the current standards of neurorehabilitation and brain optimization for all individuals. Not only does he offer insight into the complexity of the neuro-immunological and inflammatory cascade that occurs in traumatic brain injury, but he has lived it, researched it, and spent thousands of hours taking this knowledge and putting together "How to Feed a Brain."

>
This is a must read for anyone who is looking to improve their overall brain health.


>
Cavin not only knows how important the role of nutrition is in healing and rewiring a brain that has suffered trauma, but also how important brain-based rehabilitation can be for improving the circuitry of a bidirectional brain-gut axis. A sincere thank you to Cavin for writing this book, which will help so many people live a lifetime with better brain health."

>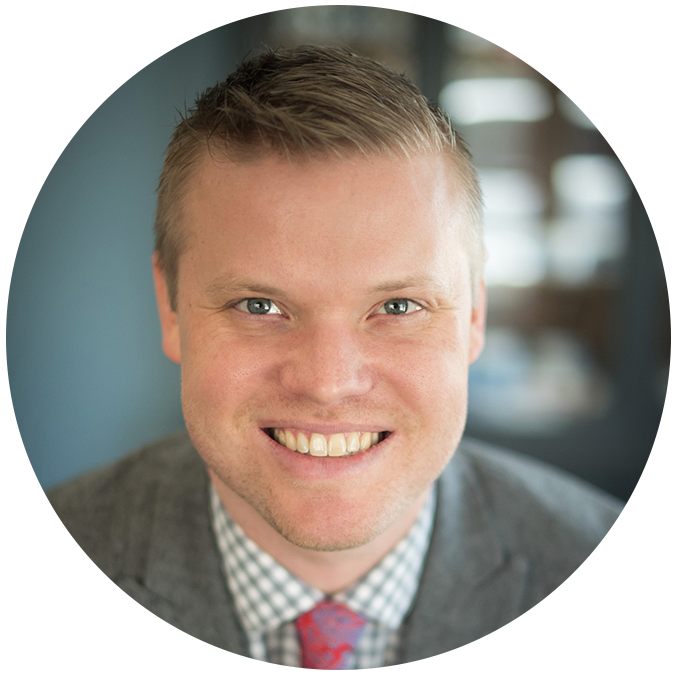 Dr.Jeremy Schmoe

DC DACNB FABBIR

>
Owner of Minnesota Functional Neurology (MFNC)

>
mnfunctionalneurology.com>
"Cavin Balaster's new book, "How to Feed a Brain," is a must-read for anyone seeking optimal brain health. It is especially vital for those who've experienced traumatic brain injury, or who care for a TBI survivor.

>
For athletes, soldiers, and others at risk of concussion, it offers protective nutritional strategies to minimize brain injury and accelerate recovery.

>
The brain is WHO WE ARE--the "command and control center" of our lives--so it's hard to imagine a more important and practical brain health resource.

As the parent of a child who spent weeks hospitalized with a severe TBI, I learned first-hand the critical role of the family-patient-advocate. There are many wonderful, well-meaning doctors and nurses, but rarely are they trained in the types of safe, cutting-edge therapies presented here. Armed with this knowledge, well-informed loved ones gain the potential to dramatically improve the TBI patient's experience and outcome. "How to Feed A Brain" is information we wish we'd had during our family's time of need. Read it, and be prepared for yours.

Thank you, Cavin, for a book with the potential to help millions in critically important ways.">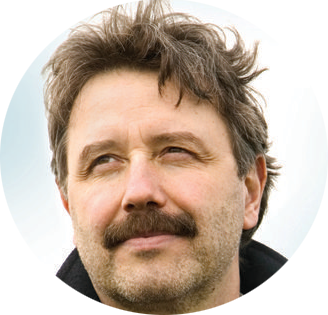 Randy Hartnell, President & CEO Vital Choice Wild Seafood & Organics>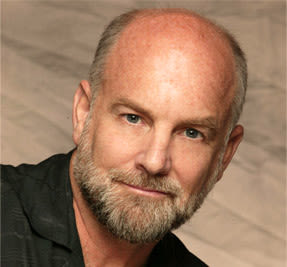 Founder of the Functional Diagnostic Nutrition Certification Course

>
functionaldiagnosticnutrition.com>
"Cavin Balaster has accomplished something important in the field of nutrition and self-healing that few authors have been able to do, made even more remarkable by his own experience with traumatic brain injury.

>
Rarely does a writer so easily or succinctly provide both a good education and a good read on the same pages.

Cavin's sincerity comes through from the start and his purpose of helping others only deepens as the story unfolds.

>
By tapping into the latest research, combined with universal principles of health, Cavin has made his book about recovery from traumatic brain injury an exceptional source of information and inspiration for anyone with any health problem that they want to get rid of."


>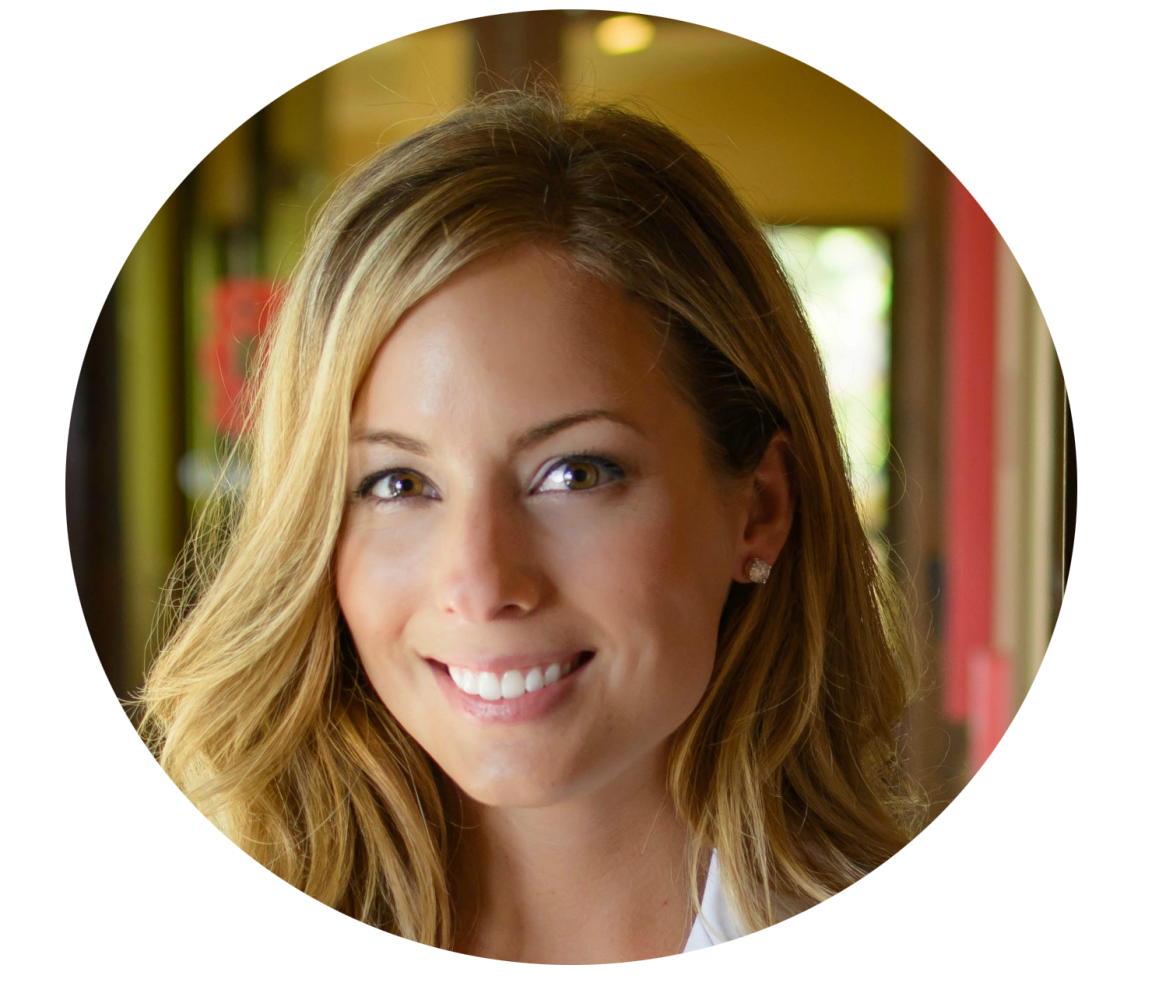 Dr. Kelsey Brenner DC, DACNB, FABBIR


Co-Owner South Florida Integrative Health >
southfloridaintegrative.com>
'How to Feed A Brain' is an excellent resource for patients, families, and clinicians on the journey towards better brain health. Cavin has lived and breathed brain injury recovery. His own brain injury has spurred a passion for this work which is evident in every part of his book. The information is well researched and complex topics such as neurophysiology and inflammation are explained in a way that any reader will understand.

>
The standard of care for brain injuries is shifting and this book is a great catalyst to propel that shift.

>
Neurorehabilitation is a complex process which includes all areas of health, including nutrition. Cavin's guide is a must read for those looking to heal their brains from the inside out.

>

"

How to Feed a Brain

is jam-packed with helpful brain health information. I really wish I had a resource like this years ago.

>
I recommend it to anyone looking for practical information on how to heal a broken brain, optimize cognitive function, and live a better life.


>
Nutrition is the foundation of a healthy body and brain, and Cavin knows this better than anyone. You won't regret implementing his advice into your everyday life."


>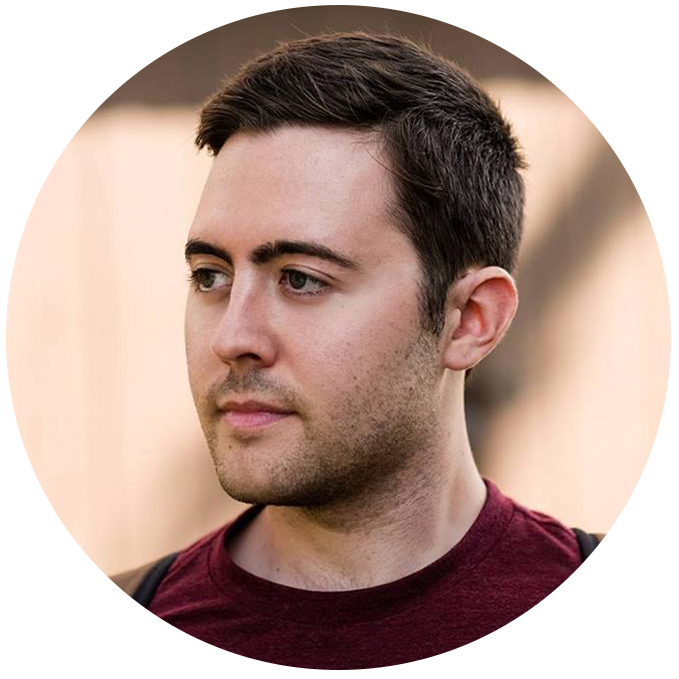 Health Journalist and Founder of
Optimal Living Dynamics>
optimallivingdynamics.com>
While I was in the hospital, uncertain if I would be able to still live a "normal life"...

>
I vowed that if I got better, I would pay my fortune forward.


>
Since then, I have worked diligently to recover and optimize my neurological function, as well as study the interconnectedness of my injuries and diet. This endeavor has brought me into contact with many specialists researching neuroscience, neurobiology, metabolism, neuronal metabolism, and mechanisms of neuroplasticity.

To share my findings, I first established my website which has put me into contact with other brain injury survivors and their friends and families. For the past few years, I have been meditating on how to make the biggest and most positive impact on the world, and I realized that...>
my next moves are to now share the tools that I found to be the most important and effective to recover my brain and body.

>
The tools I will share are useful for survivors of brain injury, brain disease or other neurological conditions and... >
these same tools can help ANYONE to optimize brain function!

>
This is why I am delighted and honored to bring you the nutritional tools that I have found to be most useffor optimal brain function and repair. We all want our brains to have the supplies they need to function optimally, and this book outlines exactly how we can supply the right ingredients for brain function and the right compounds to encourage synaptogenesis for learning, development, and repair.

After my injury I explored many different treatments and therapies to best support my brain's recovery from a severe diffuse axonal injury. I think of building or rebuilding pathways in the brain using an analogy of building a bridge.

>
Doing targetted therapy and putting in the work is like enlisting skilled workers to build a bridge.

Supplying the brain and body with the right nourishment is like supplying those workers with adequate tools and resources.
We can have the best bridge architects, the most skillful designers, and the most seasoned workers, but...>
if we don't provide the right supplies and tools, the job won't be done right.

>
In other words, we can do the best and most targeted therapy, but without quality nutrition, the important connections within the brain are not well established.

There are many beneficial therapies being researched in neuro-rehabilitation, but it is imperative to start with the building blocks. That's why...>
this book is all about how to supply the right building materials to the brain through nutrition.

>
While I was hospitalized for months, I was unable to eat, walk, or talk, during which time I was fed through a gastric tube. It was through this tube in which I was receiving processed hospital liquid formula like Boost, Jevity, or Osmolite. These processed liquid formulas contain ingredients that have actually been shown to contribute to inflammation and/or neurodegeneration -- ingredients like corn syrup, canola oil, soy protein isolate, etc.! And this is not one candy bar every now and then… this is breakfast, lunch, and dinner for months, even years for some patients!

This kind of processed liquid formula is what is typically fed to patients who are not eating conventionally both in the hospital setting and in hospice. So, in effect,...

>
some people are essentially fed fortified corn syrup every day until they die.

>
I find this practice to be criminal, which is why a major objective of the book is to influence a positive change in hospital nutrition. I believe that through patient education, empowerment, and demand, we can create that change.

Using the research I have done, the tools I have implemented, and the connections I have made, we can make a positive change in the standard model of neurorehabilitation, and we can help to prevent neurological degeneration for everyone.

>
I am so passionate about getting this book to anyone with a brain, and ESPECIALLY to those who need it most.

>
I know the importance of nutrition to brain function and repair first hand, and it excites me that nutrition is finally beginning to get the recognition it deserves when it comes to managing conditions and chronic care. We all have brains and we all eat, so learning exactly...>
how to feed our brain for optimized brain function, development, and repair is information that is of great use to us all.

>
We hate SPAM and promise to keep your email address safe.>
Get the Handout and Be the First to Know When the "How To Feed a Brain" Book Is Released>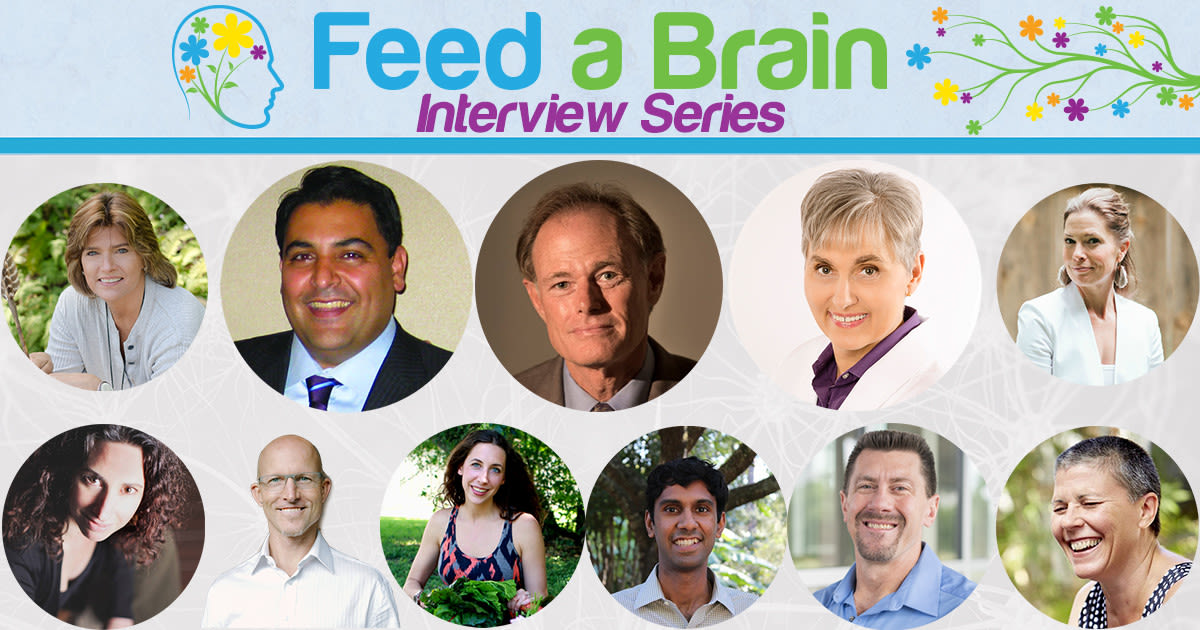 Thanks for subscribing. Share your unique referral link to get points to win prizes..