How to Block Viral Acquisition and Replication (mRNA injections don't do this)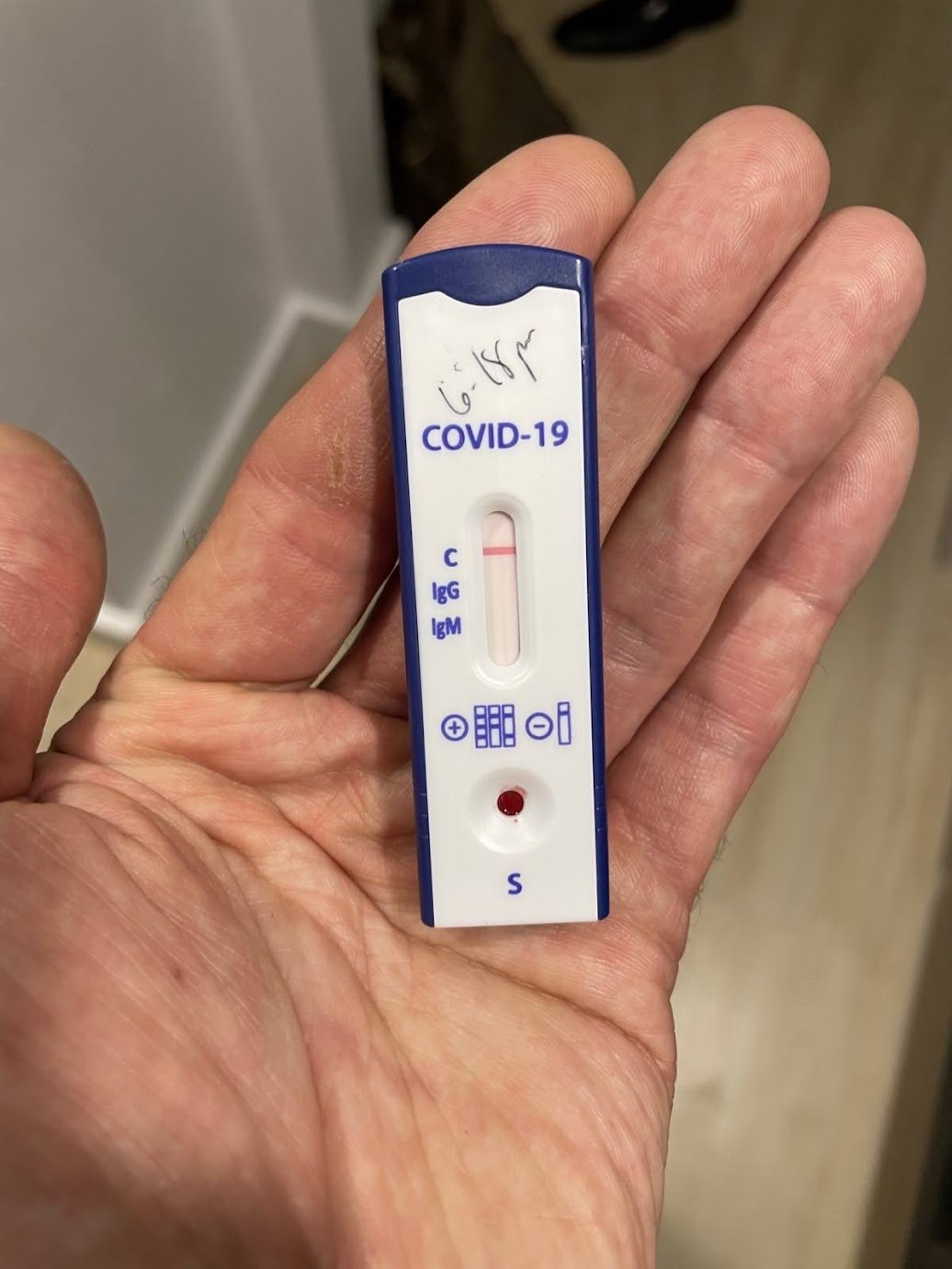 Using my training in functional and clinical nutrition I am going to explain how to supply safe and effective nutrients to block viral infection, and if already infected, to block viral replication.
Vitamin D is safe and even more effective at preventing ICU hospitalization.
The Efficacy of Vitamin D Against COVID:
A study in the Journal of Clinical Medicine showed that vitamin D deficiency is unacceptably common (80%) in patients presenting with COVID-19 infection. 
This study in The Journal of Clinical Endocrinology & Metabolism had a treatment group who was given a small loading dose of D3 in the form of cholecalciferol followed by lower doses in the following days (532 μg on day 1 plus 266 μg on days 3, 7, 15, and 30). The study reads: "treated patients had an 87% reduced risk of requiring the ICU." That's better than any of the COVID jabs.
Another study in The Journal of Steroid Biochemistry and Molecular Biology showed that of the hospitalized COVID-19 patients who received a bolus of 80,000 IU of vitamin D3 (I don't recommend), 83.5% survived compared to only 44.4 % in the comparator group.
Are the injections safe and effective?
The COVID jabs do not appear to provide immunity, reduce transmission, or prevent infection. This study in the journal Otolaryngology–Head and Neck Surgery states "systemically vaccinated patients, while asymptomatic, may still become infected and transmit live virus from the upper airway."  In other words, taking this injection does not protect others. So why are we taking something with a 100% absorption that doesn't work? And why are we being encouraged to take more of the same thing that doesn't work thinking that more will somehow work better (boosters)? That's a clear logical fallacy. 
The way I have chosen all of my treatments throughout my recovery is very simple: 
I weigh the risks in addition to the unknowns against the probability and degree of potential benefit. 
An injection is a serious intervention. 
When a substance is injected, it bypasses all natural barriers and enters the bloodstream. In pharmacology, absorption of a drug administered by injection is near 100%, where oral administration is exposed to digestive enzymes, hydrochloric acid, bile, and diffusion across the gut lining before being absorbed into the blood. 
For me to allow something to be injected into me, I must see safe long term studies. And I would not consider 6 months to be long term. I wouldn't consider one year to be long term. I wouldn't even consider five years to be long term. I intend to live more than 5 years. And… when it comes to such a serious intervention, like my parents used to say: "safety first."

Nutrients have always been a part of life.
Synthetic drugs and injections are relatively new to the human experience.
Depression is not a Prozac deficiency.
Constipation is not a laxative deficiency.
A viral infection is not a vaccine deficiency.
My Personal Story:
I've been trying to get COVID for almost 2 years now. I've been traveling and exposing myself to germs and to people who have tested positive, and I'm still coming up short… no COVID… no antibodies.
Why am I trying to contract a virus that many people are very afraid of? 
To put it simply, I want strong natural antibodies, not mRNA created spike proteins, which appear to be very problematic in their association with clotting in micro-capillaries.
You can learn more about the observable mechanism of vaccine injury below.
Why have I not yet contracted COVID-19 despite my best efforts to expose myself to it?
In speaking with some of my medical colleagues and mentors, the prevailing theory is that my innate immune system is nutritionally supported through the supplement  regiment I share below, and because of this, viral acquisition doesn't happen (the virus cannot set up in my body). Because the virus never set up shop, adaptive immunity has never needed to get involved.
In other words, viral acquisition is nutritionally blocked, and I've never developed antibodies because… even if some of the virus got into me,  I use clinical nutritional supplementation to block the replication of the virus so that the adaptive immune system is not called upon. And you can too!!!!
Clinical Supplementation for Preventing and Treating Viral Infection and Spike Protein Replication
Just follow the protocol below. If you feel great, take the preventative protocol. If you feel anything coming on… I would take the acute protocol… if you've introduced the synthetic mRNA spike proteins into your system via injection, I would take the chronic protocol indefinitely.
On this page, you will  find powerful antiviral strategies to block acquisition of viral infection, to stop replication of viruses, and to support healthy immune function and overall health. If you are one of the 4.86 billion people who have received at least one of these injections, it is important to understand the apparent mechanism of vaccine injury that is being observed in the literature.
The Observable Mechanism of Vaccine Injury:
The mechanism of vaccine injury is still unclear, but it appears to be the result of spike proteins being produced by the cells of the lumen (inner wall) of capillaries and micro-capillaries. What happens is that the lipid encapsulated mRNA (that are contained in the vaccine) are absorbed by the lumen (inner wall) of the capillaries and micro-capillaries (vascular endothelium). The platelets in the blood interpret the rough surface created by the spike proteins on the lumen (inner wall) of the capillaries as a damaged vessel, triggering clotting in the area.
A D-Dimer test is able to show if the clotting mechanism has been activated, and clinical data is showing D-Dimer to be elevated in 62% of the vaccinated population tested. Other research also shows elevated D-Dimer as well as other clotting parameters. According to Our World in Data (as of February 9th, 2022), 61.6% of the global population has received at least one dose of a COVID-19 vaccine. This means that roughly 4.86 billon people having received at least on dose, so we might expect an elevated D-Dimer marker (activated clotting) in about 3 billion people as a result of the jabs.
If you are one of these 4.86 billion people who received at least one jab, in order to ensure you don't end up with abnormal clotting parameters in your blood, the antiviral strategies laid out on this page will be helpful in preventing further replication of spike proteins and in mitigating clotting factors in the blood. If I had received the injection, I would supply these supplements at the doses in the chronic infection protocol below.
Much of this protocol comes from education from Dr. Alex Vasquez, DO, ND, DC, Dr. Vladimir Zelenko, MD, and my own research into the scientific literature.
Dosages are for adults who weigh about 160 lbs. Please adjust dosage accordingly, and feel free to reach out for support.
For an easy stack in one simple pill (it doesn't have everything, but it's pretty good), get the Z stack here.
These powerful antiviral strategies of functional and clinical nutrition have been shown to block acquisition of viruses as well as to prevent replication of viruses, keeping you strong and viruses weak, helping to prevent infection and reducing transmission. 🚫🦠 
You can learn more about the science of these claims here and in Dr. V's Antiviral Strategies book.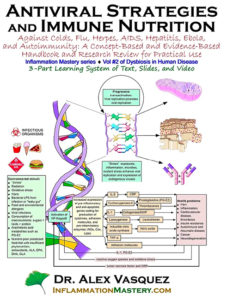 – Acute Infection Protocol (in order of importance)
20,000 IU Vitamin D3 1x/day
50-60 mg Zinc 1-2x/day
10,000 IU Vitamin A (3,000 mcg retinol) 1x/day (monitor to prevent Vitamin A toxicity especially when treating someone who has liver disease)
600mcg Selenium 1x/day
600-1200 mg Quercetin + Nettles 3-4x/day 
4,000 mg NAC 2x/day
4g Vitamin C 1-4x/day (vitamin C enhances iron absorption so be careful if you have iron overload), discontinue for the day if bowel tolerance is reached.
– Chronic Infection Protocol
– Preventative Protocol and prevention of mRNA vaccine injury
4,000-10,000 IU Vitamin D3 1x/day 
10,000 IU Vitamin A  (3,000 mcg retinol) 1x/day (monitor to prevent Vitamin A toxicity especially when treating someone who has liver disease)
20-60 mg Zinc 1x/day
100-200mcg Selenium 1x/day  
600mg Quercetin + Nettles 1x/day 
600mg/day NAC 
4g Vitamin C 1x/day (unless you have iron overload (vitamin C enhances iron absorption so be careful if you have iron overload), discontinue for the day and reduce by 1g if bowel tolerance is reached.
Wishing you an awesome week filled with love and light, and please don't hesitate to reach out to me. I have been working with clients to navigate the COVID rules in a hospital setting since March 2020, and we have had some great success in choosing safe and effective treatments and in getting  the treatment that a patient or family chooses (as opposed to the "standard of care").