The Nurses' Guide to Real Food – My Podcast Interview on Paleocare
I recently had the pleasure of doing an interview with Chelsea and Katy of Paleocare.com. Chelsea and Katy are incredibly kind, well-informed RNs, who care deeply about improving today's modern healthcare approach, with a focus on real food as a foundation to health and nourishment.  In the hour-long interview, we discussed my traumatic brain injury story, intense recovery, and how maintaining a diet focused on 'real food' aided in my recovery, ultimately leading to my ambitions for writing about Brain Building Nutrition.
What is Paleocare?
With a focus on nutrition, Paleocare.com is an awesome online resource which provides an alternative to today's modern healthcare approach by "giving you the tools necessary to make your own decisions about how to best support your unique body." Headed by RNs, Chelsea Prather and Katy Haldiman, Paleocare focuses on empowering individuals by helping them to learn to listen to their own bodies, support their health with real food that honors our ancestral roots, and "encourages self-experimentation, insightful dialogue, and creating a community where people can learn how to break the vicious cycle of the dependence on our modern healthcare machine."
Their website is full of useful information, including a detailed blog, podcast series, and a 12-lesson, self-paced online course in order to help you "learn how to use Real Food to optimize your unique needs and discover energy and vitality!" The course is packed with easy-to-follow notes in PDF files, MP3 audio instruction to accompany the notes, and users gain access to a private forum for class members. Their lessons include "everything you need to help you understand how the body works and thrives on a Real Food template."
By simply subscribing to their mailing list, you can preview their course and get lesson 10 for FREE!
Meet the RNs
---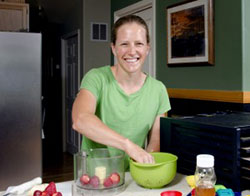 Chelsea Prather, RN/NTP
Chelsea is the founder of wholestorynutrition.com. She works both as a Registered Nurse in the Emergency Department, and as a Nutritional Therapy Practitioner. She helps clients to improve health by using Real Food concepts. "Chelsea discovered Paleo in 2010, immediately felt better, and has never looked back. She is a wife, mother of two young children, and enjoys living the dream in the beautiful high desert of Central Oregon."
---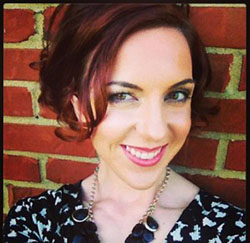 Katy Haldiman, MS, RN, NTC
Katy is the founder of thepaleonurse.com. "Katy is a registered nurse and a nutritional therapy consultant. She owns a holistic health and nutrition consulting business, in addition to working as an RN in health care quality. After several years of practicing in the conventional health care system, Katy discovered the Paleo lifestyle in 2012 as a way of eliminating symptoms of her own gastrointestinal and autoimmune disease. Katy's mission is now to help others make healing changes in their own lives through the power of real food and other ancestral health techniques."
---
The Episode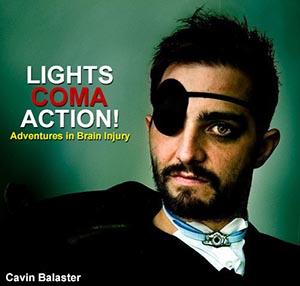 In this episode, Katy and Chelsea interview Cavin Balaster of Adventures in Brain Injury.com. On May, 8th 2011, Cavin fell 2 stories and landed in a coma with a 10% chance of recovery. Cavin shares his incredible story of recovery and healing from the inside out by using a nutrient dense diet. He is now speaking about brain health and recovery at various events around the nation, and has an upcoming book that will sure to be full of wisdom and inspiration. Enjoy the interview and thank you for listening!
You can check out all of their episodes from their Podcasts page.
Sharing with Katy and Chelsea was fascinating, exhilarating, and so much fun! We ended the interview having to pull ourselves away from the conversation, as we could have gone on for days. I was honored when they reached out to me for an interview, and am so excited by the idea of working with them in the future.